Adflips takes a look at affLIFT
If you are into marketing, and perhaps in particular, affiliate marketing then you should definitely check Afflift.com out! affLIFT is a forum about affiliate marketing.
It will help you in your journey to become an affiliate marketing expert (and make you more money)! 
It can be a bit confusing and overwhelming getting into affiliate marketing. If you want to start from scratch, what offer should you start with, what ad format should I use?
Perhaps you have your own product and need a way to market it. What traffic sources are the best?
Stop wasting your hard earned cash and get the real insight by joining this really interesting forum!
The great thing about a forum is that the insights and pro tips comes from a community full of people that have already tried and succeeded, or failed. It doesn't come from anyone trying to sell you traffic or take your money.
It comes from people that themselves got help from peers when starting, and now willingly helping others in the same situation. 
Adflips joined affLIFT a while back and we thought we knew a thing or two about affiliate marketing already.
It shows we are lacking A LOT of important information. 
This rapidly growing forum is operated by Luke Kling. Have you been in the industry for some time you might have come across this name in the past.
Luke used to be working for PeerFly which used to be one of the top affiliate networks in the world!
If someone knows affiliate marketing it sure is this guy! He's been awarded some awesome titles in his career and is very active in the community.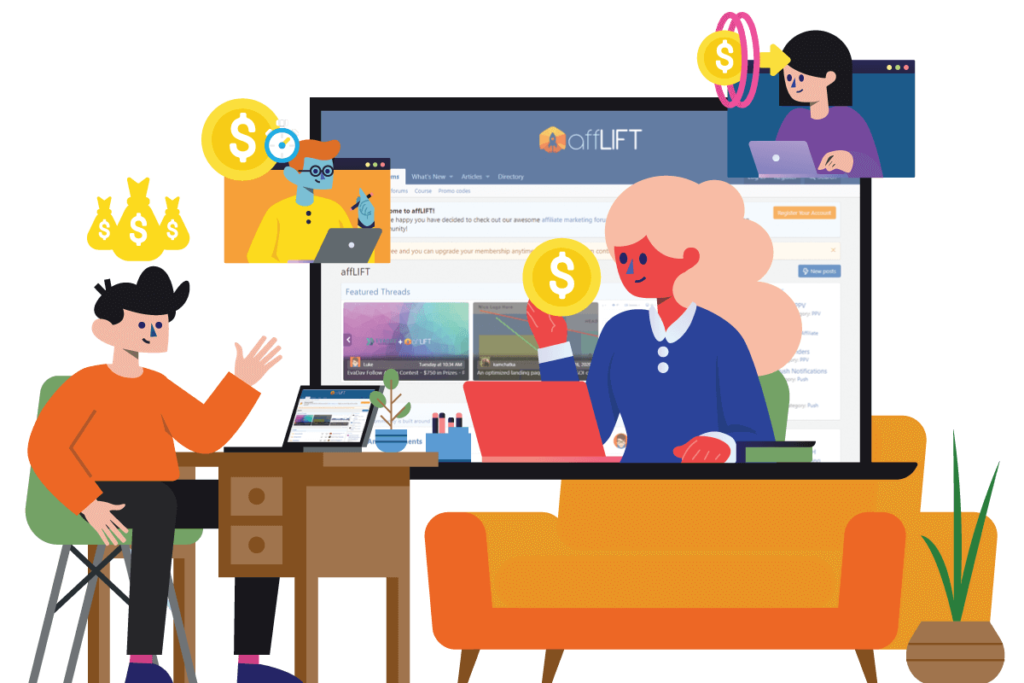 Since the time we've signed up with affLIFT we have received great communication directly from the owner, giving us tips and tricks and communicating important threads in the forum. 
It's not only Luke guiding you through the world of affiliate marketing.
The forum also has a lot of experienced members who will chip in.
They come with heaps of feedback on what network to choose for what offers, what verticals are hot right now, and what formats tend to work well at the moment.
They willingly share a lot of their own campaigns.
A very handy way to get started with your performance campaign is to participate in the follow-along campaigns!
It's very helpful and guides you through the steps.
Why we recommend affLIFT
We do recommend you signing up for affLIFT. There's a lot of advantages in doing so and you will get a lot of help if you are a beginner.
If you are an experienced affiliate marketer there's also loads of insight into the industry, new angles and up to date tips from the community.
We also love the chat function which makes it really easy to get instant feedback on queries you might have.