Mobile Advertising Networks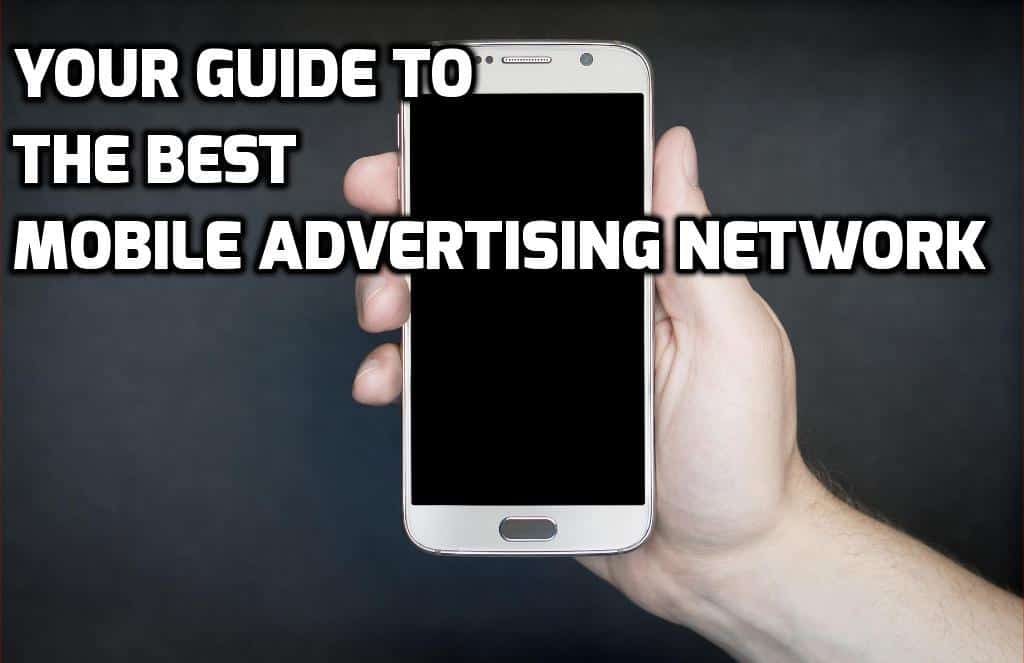 It's the 21st century, and everyone's on their mobiles! And so should your ads.

That's why we will list potential mobile advertising networks for you to consider when you are about to monetize your websites mobile traffic.

For regular ad networks, you find other useful information on our ad network guide.

Advertising networks are all adapting to this day and age and one thing for sure is that they are focusing on formats for mobile users.

If you feel unsure of how to get the best out of your mobile advertising network, then please read our complete guide on the major networks out there today.

There are few things that we will cover in this guide to the best mobile advertising networks out there today!
Don't bother about long mobile ad scripts - leave it to your ad network!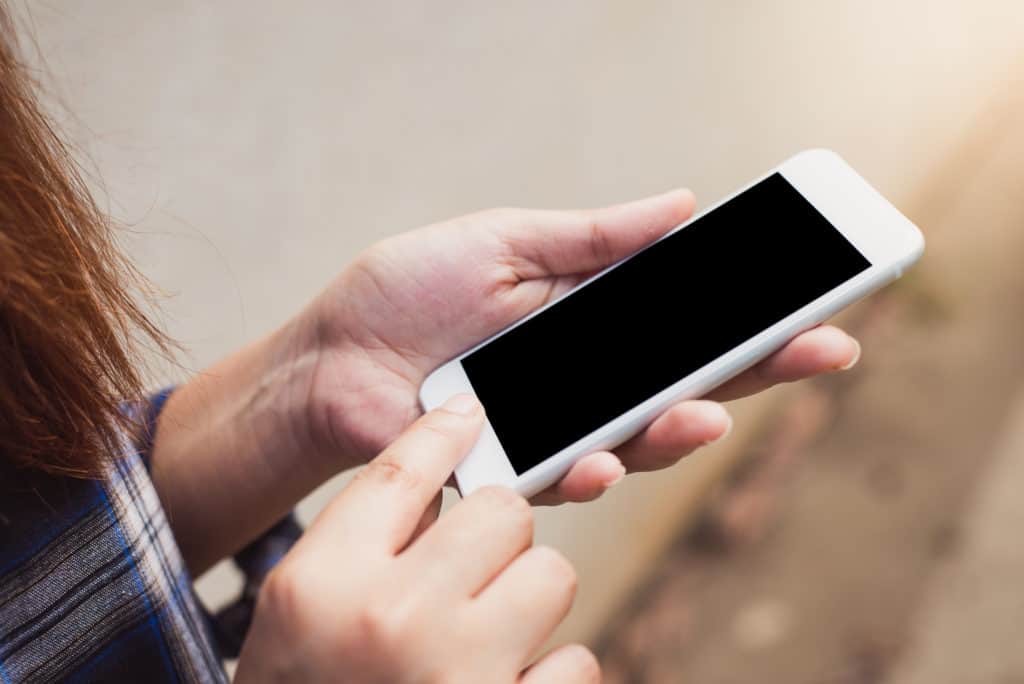 Is monetizing mobile different?
The simple answer to that questions is no, it's not different to monetize your desktop traffic. But the more complicated answer is well, you guessed it, a bit more complicated.

The principles are the same, but the formats you can run is a bit different. Most formats are fine and they can be tweaked so they can be run on mobiles and tablets.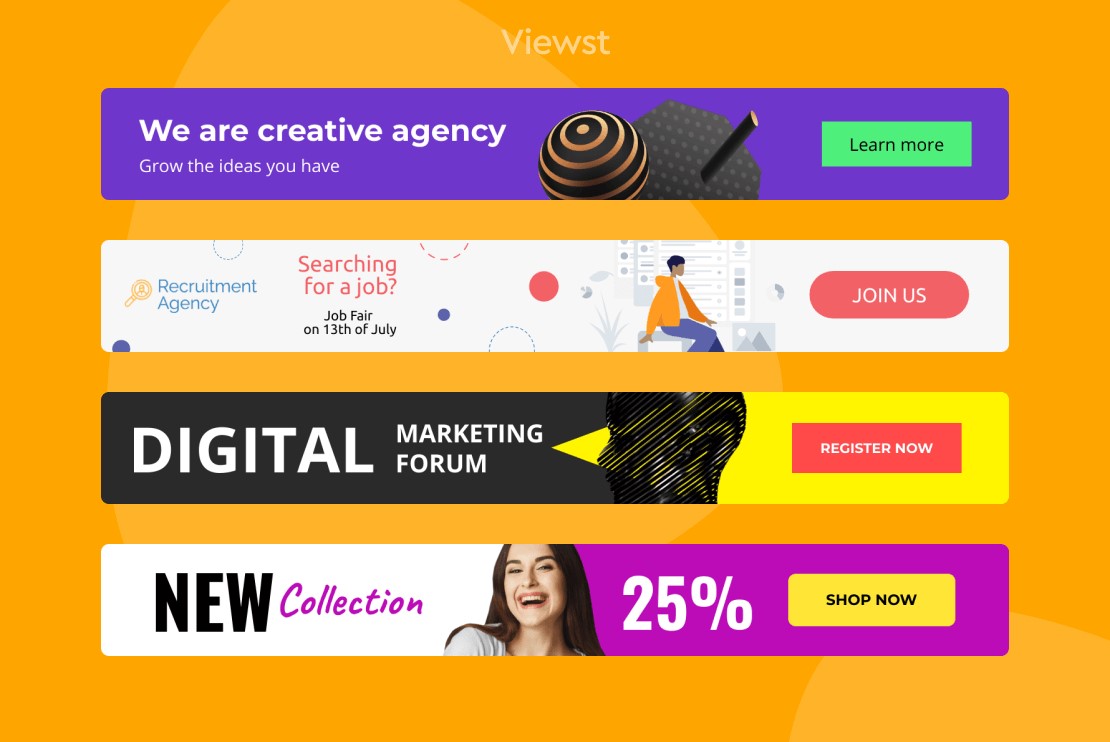 Banners
Banners are fine to run on your mobile traffic, as long as they are responsive and the right size. There are loads of different variations when it comes to banners for mobile.

The mobile advertising network that you choose will help you with what works best for their other publishers.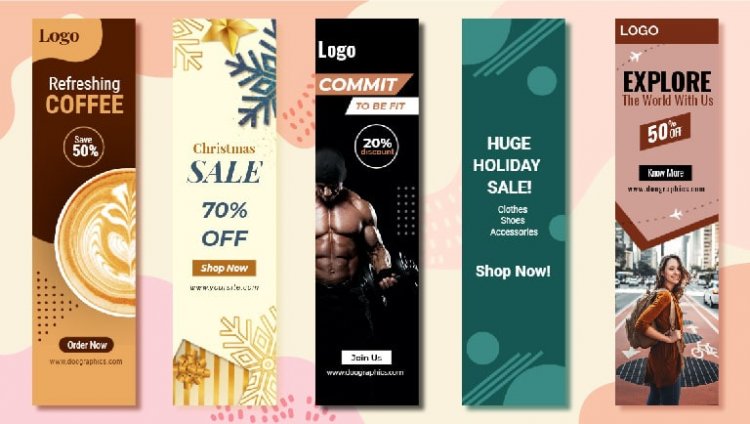 Interstitial
The interstitial ad, also known as the overlay ad became popular a few years back. However, the best is to check the guidelines from Google and other search engines.

The ad itself is a good way to add an extra income to your site. Just like the pop-under that we will get in the next section.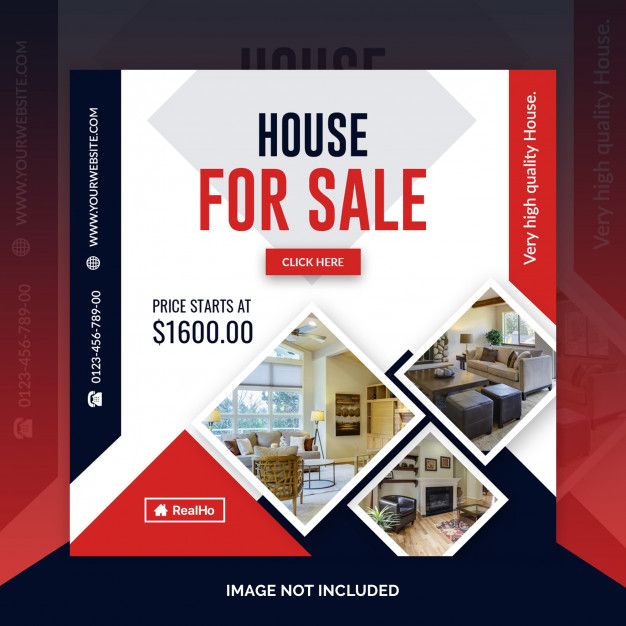 Pop-under for mobile
One ad format growing in popularity is the pop-under for mobile. It's also known as a site-under or what some mobile advertising networks call it "leave-behind".

It's becoming more and more popular due to the rates it can achieve for publishers. The pop-under format gives instant results for advertisers, which means they are likely to pay more to get on your site - which will earn you higher revenue.

And just like the interstitial ad, it doesn't have any impact on your current inventory. You will just add an extra revenue to the site, and not sacrifice any space that you currently monetizing.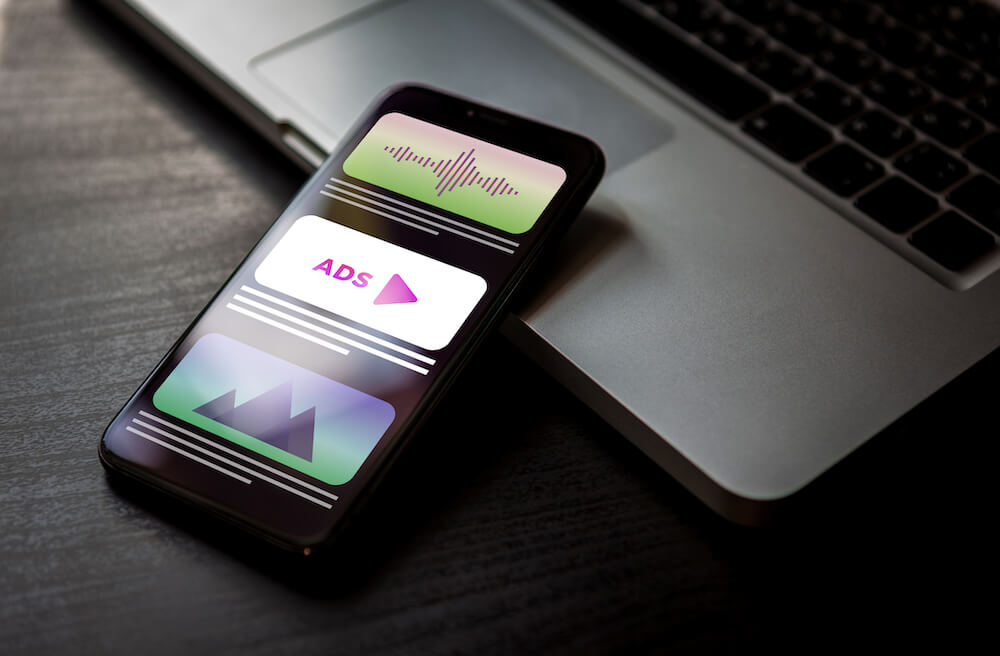 An insight to Mobile ads
In this section, we will go through some background and insights into mobile advertising and mobile user behavior.

Since the smartphone made it's way online and became a tool that people use for their everyday needs, it's been gaining more an more of the share of time spent online.

In 2008, an analyst at Kleiner Perkins Caufield Byers, Mary Meeker claimed the following quote below:

"Mobile to overtake fixed Internet access by 2014"

It was the headline that shook the reports during the early days of mobile usage. Already at that point businesses and marketers was advised to take a mobile first approach when launching and updating their websites and ads.

When looking at the following chart below, in 2018, we can be sure that we are past this point in history. Some countries have even skipped the usage of desktop and gone straight to mobile usage to get online.

Countries like Mexico, India and Indonesia have well past this point and internet users there tend to do their browsing on the internet on their mobiles up to four times more than on desktops.

There are several reports covering this area and subject, one of them being the Global Digital Future in Focus 2018 report from Comscore.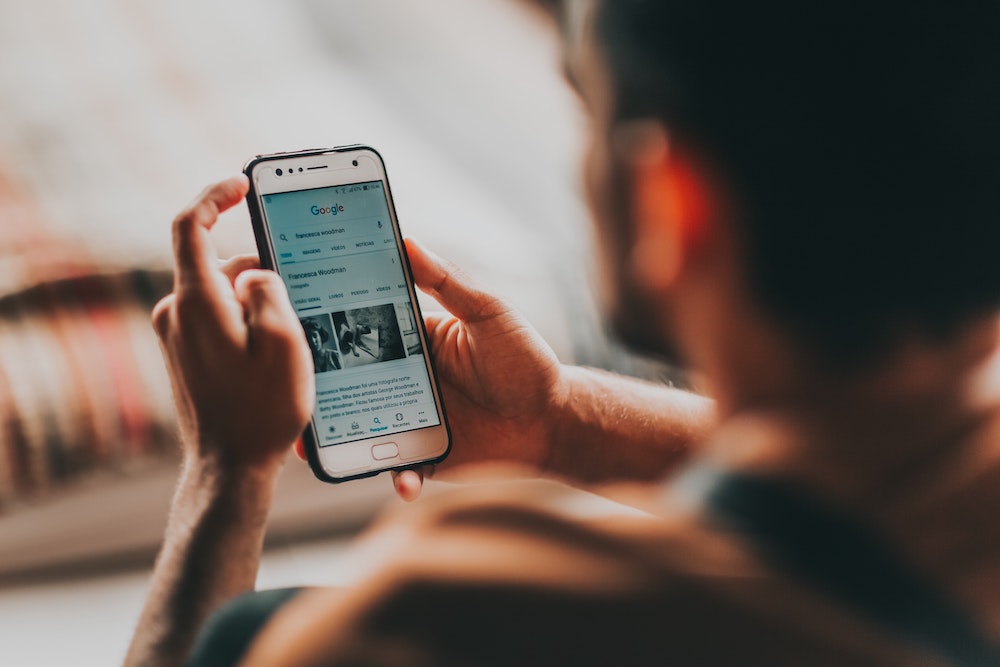 What is the percentage of mobile searches?
If you want to find out what the percentage of mobile searches are, why not go to the actual source itself? Google search.

Official reports from Google claims that more than 50 percent of search queries around the world are made from a mobile device.

It does, however, differ a lot from different countries. Due to this it might be hard to give an accurate number in the matter.
Reports and further analyses
The analyst company Gartner have in their primer for mobile marketing listed some of the following bullet points in the mobile marketing structure:
Gartner mentions that you need to think about your mobile ad marketing strategy as a process of mixing technology and technics to help reach your customer.

They claim that mobile marketers already rate mobile as one of the top most effective channels to reach out to your customer with your message.

A part of the effectiveness is definitely the possibility to pinpoint your customer's location.

With everyone holding their mobile and smartphone tightly in their hands, it's safe to say it's getting easier to identify your customer's interest and purchase history. This is key data when it comes to advertising.

With this information in mind, you should have an advantage on filtering out the audience matching your product or service more easily.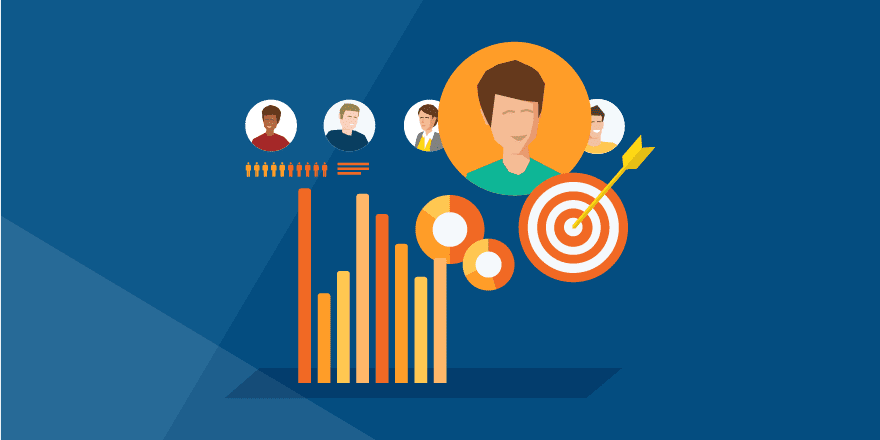 Mobile searches dominate the global search industry, with the right tools and expertise you can explore and find your perfect audience and in that way create more effective advertising campaigns.

At the beginning of the report the analysts conclude that a solid understanding of your audience without a clear and definitive mobile strategy, that you can gain with mobile marketing analytics, you run the risk of underperforming with your mobile campaigns. This is what we feel the essence of the report. Know your customer, based on data and investments, otherwise, fail.

The analysts for the report are Mike McGuire, Charles S. Golvin, Ewan McIntyre and can be read in full here.
In this section, we will go through some of the mobile advertising networks that we can recommend to use when wanting to monetize your site or advertise your product online.

You have most likely stumbled across the big whales like Google Adsense and Media.net. But there might be an opportunity to monetize your site just a little bit better with a specialized mobile network.

We have already covered many of the companies on our other guides, but one network to specifically look into might be Clickadu. Clickadu has the potential of becoming one of the big Mobile Networks out there with their push (!) for mobile push notification ads.
We will be covering push notification ads in this total guide coming soon.

The company describes the product with the following quote:
"It's a native mobile dialog window. A mobile device user receives a message when touches the screen. Push-up ads are displayed atop the publishers' website in a mobile dialog box with two call-to-action buttons."

- Source: Clickadu Website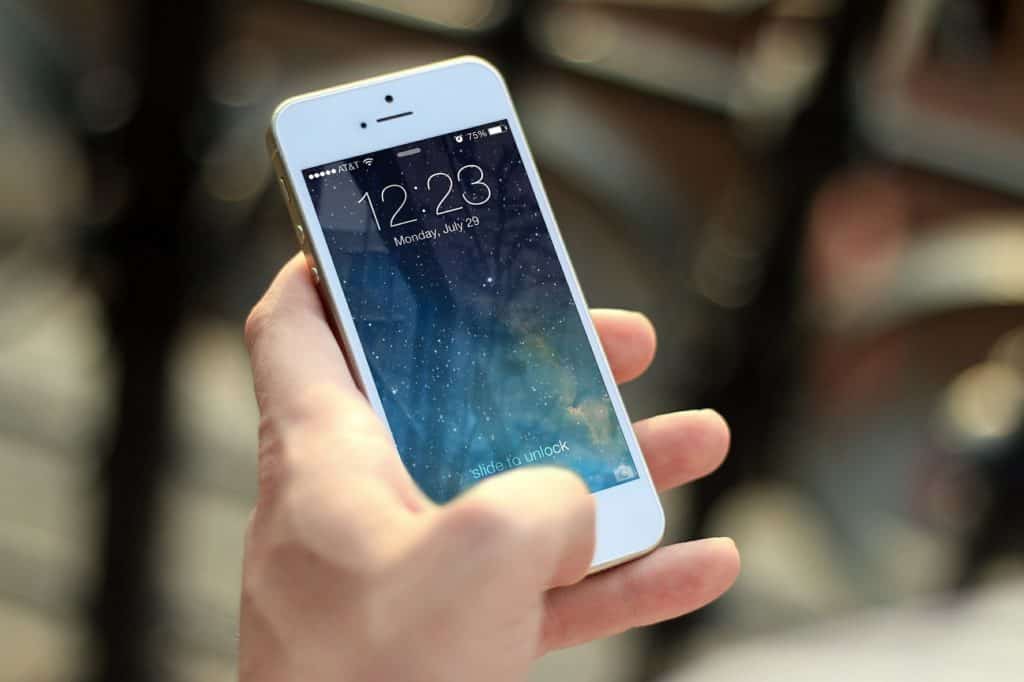 Conclusion - Mobile Advertising Networks
Choose the network for your mobile ads like you choose the one for your desktop traffic. It's important you check the networks we have stated here on our Adflips.com guide to advertising networks also providing monetization solutions for mobile.

Mobile is a bit different to monetizing your desktop and laptop traffic. However, it's the same principles.

You need to find a network that you can trust and rely on, you should not have to worry about making the most of your traffic, your network should!

If you have any suggestions or further comments to this guide, please do not hesitate to contact the Adflips team here.

One of the best networks out there is definitely worth mentioning as well and that is Popads.

Click here to visit them and sign up as a publisher.

We also recommend Clickadu as a partner for your mobile traffic.

Test them here!