Pay Per Click Networks can be really profitable if you as a publisher, have good quality traffic! As publishers are getting paid per click – the business model is really in the name! If you know that you have active users and good quality traffic coming to your site, due to that fact, this just might be the right solution for your website's traffic!

In this article, we will go through a few of the biggest Pay Per Click Networks in the online landscape.
The 11 Best Pay Per Click Networks
Infolinks
Publishers that are looking to monetize your site, without disturbing ads, Infolinks might be the right choice for you. Due to their sleek ad format, many publishers feel that the company are giving them a chance to add revenue streams without disturbing their users. If you are a publisher with Infolinks you can select the following formats: InFold, InTag, InText, and Inscreen. It states on the network's website that it only takes a few minutes to get set up as a publisher – not too bad if you want to start earning money as a publisher right away!

Infolinks, the global advertising platform that offers a premium PPC service, for both publishers and advertisers boosting worldwide traffic. Advertisers are invited to use the companies Self-Serve Marketplace for all their marketing needs. They offer customizable ad units which therefore invite higher engagement and CTR. Infolinks customer service supports over 100,000 websites operating in 128 countries. Based in both California and Israel. More on Infolinks pay rate, features and adserver will shortly be reviewed in a separate page.
Revcontent
One of the biggest Pay Per Click Networks online today – Revcontent focuses on premium publishers and advertisers, having a big portfolio of some of the biggest news sites online as publishers. The PPC network are very consistent in paying good rates to publishers, while still maintaining an excellent standard of communication. Click here to sign up with one of the biggest ad networks online! Pop under ads let you get instant customer feedback. You can ask customers how they feel about a certain product. They are also a great way to launch a new product into the market. Many creative marketers usually have discount codes for people who access their products through the pop under ads. You can also buy popunder ads here.
Clicksor
On our site, we have already written an extensive guide to Clicksor. To read our review on Clicksor, click on this link!
Media.net
With a strong focus on the US market, the network Media.net has taken a fair chunk of the mentioned market! The company informs on their site that they have 800+ employees across – New York, Los Angeles, Dubai, Zurich, Mumbai & Bangalore. New York is currently the base for Media.net's US HQ. Their Global HQ in Dubai. Founded by internet entrepreneur, Divyank Turakhia.
Adbuff
A few of the things Adbuff are listing on their site includes; Top Paying, High Rate, PPC Ads, PPC Network. There's a lot of different options from the PPC Network, for both advertisers and publishers. And one of their unique features are in fact the information on the website. They review a lot of different Pay Per Click Networks etc. This global network is a top rated service that offers 100% fill for publishers. For both publishers and advertisers, there are Real Time dashboards to be used.
Bidvertiser
Bidvertiser offers publishers a minimum payout of $10. This is a real advantage if you currently don't have an extensive amount of traffic to your site. However, this PPC network can of course still accommodate the bigger publishers as well! They might not have the most modern looking interface but makes up for it with a lot of targeting options as well as XML technology.
Vibrant Media
Vibrant Media is based in the US. It is a very active Ad Network founded in 2000. The company were founded in the UK, despite their current location. Their website offers a great overview of the company and gives out a very good business impression. The company focuses on targeted content ads, which should be relevant to the user. Vibrant Media are great on all devices including Smartphones and Tablets.
Amobee
Same as Vibrant, this is another US-based network founded in 2005, Amobee is becoming one of the major networks on Pay Per Click scene! They work with some of the most trusted brands including Airbnb, Dell and Lexus. A great thing that comes with working with Amobee is their API integration with Facebook, Twitter, Instagram, Pinterest and Snapchat!
CPX Interactive
They got 15 years of experience, and they are here to gain at least another 15! Efficiencies and effectiveness are two of their keywords which goes a long way when it comes to both publishers and advertisers. CPXi created something that they call The Digital Remedy. What The Digital Remedy includes are both media executions (AdReady) and cutting-edge content creation and engagement strategies.
Clickbooth
Another long-running affiliate Network is Clickbooth. Founded in 2002 and has become one of the strongest players in the performance marketing segment. Clickbooth's goal is to save time for affiliates and marketers. As the Network say on their website, they use an advanced proprietary learning algorithm. Therefore it's possible to serve the best offer to the most suited user for every single click! We will update our full Clickbooth review shortly on a separate page!
eClickZ
Not one of the most known Networks out there today, eClickZ. Founded in 2006 their aim is to bring trust and transparency back to the online ad industry.
How does Pay Per Click Networks work
The setups for getting paid for your traffic can differ a lot when it comes to being paid for the traffic on your site. One great way that we have described earlier in this article is CPM – Cost Per Mille. As a result of being a publisher, every visitor that visits your site will bring your revenue. It's a great earner for people with big volumes and with a bit lower engaging visitors. For sites with high-quality traffic and very active user, choosing a Pay Per Click Network can be just the best setup.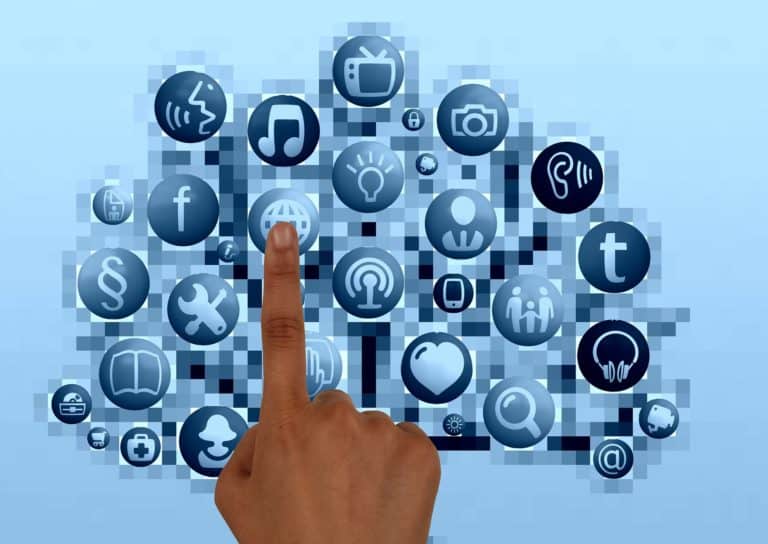 Pay Per Click, often shortened PPC, does what it says on the package, they will pay you per click on the ad. So regardless if you have 10 000 visitors or 10, you might end up earning the same! If you have maybe 10 visitors to your site, and 2 of them clicks on the banner you have placed from one of the Pay Per Click Networks, you will earn 2 times the PPC rate the Network has offered you.
In this article, we have gone through the major PPC Networks out there. As well as looking briefly at how Pay Per Click Networks work. So in conclusion, if you have a website that receives good quality traffic, then don't hesitate to test signing up for one of the above-mentioned networks.