Best Pop Ad Networks - pop unders and pop up ads
Are you looking for a complete review of the Best Popunder Networks and Best Pop Ad Networks out there?

Well, we thought so!
We have, therefore, listed and compared 18 of the most popular pop ads networks and popunder ad networks out there. All updated for 2023! A few things have happened in the run up to 2023. A few new additions and a few big ones that definitely have decided to throw in the towel.
Pop ad networks have gained significant popularity in the world of advertising, offering an effective way to reach a wide audience and generate revenue with the help of quality traffic.
In this article, we will delve into the world of pop ad networks, their benefits, and how to choose the right one for your advertising needs.
Additionally, we'll examine the effectiveness of the popunder format and explore the various offers that can be promoted through pop ad campaigns.
So, let's dive in!
Best Pop Ads and Popunder Networks 2023
Artillery Ads
Ad-Maven 
Propeller Ads
Adsterra
Richpops
Popads
Adcash
Adsupply
Exoclick
Marmar Media
Revenue Hits
Clickadu
Popcash
Ero Advertising
Galaksion
Clicksor
Popunder Total
Popmyads
What you can expect from this article
At Adflips our main is to cover all things related to the advertising industry.

One such thing is Popunder networks, best pop under ad network, or Pop ad networks as they commonly referred to. In this article you can expect to learn about following things:​
Find The Best CPM Pop Ad Network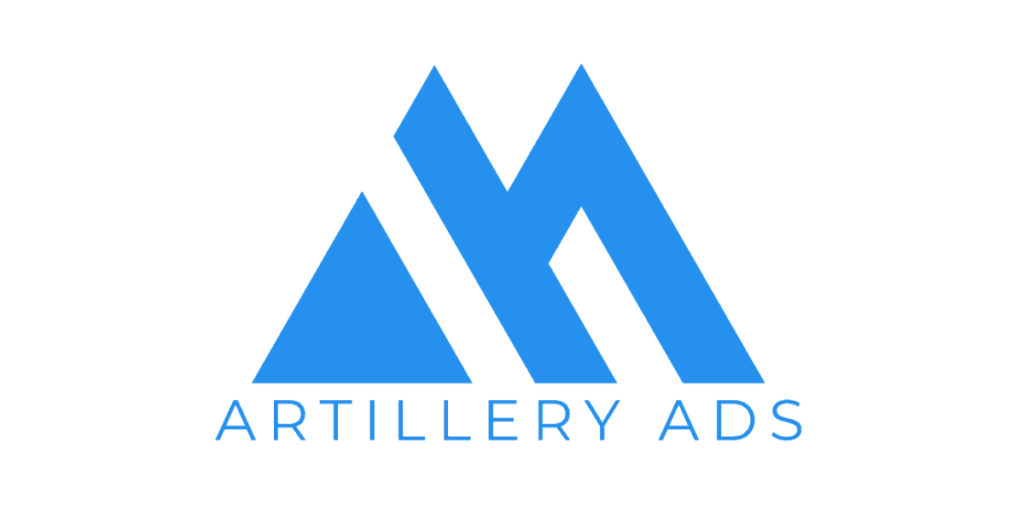 Fast-growing ad network with high quality traffic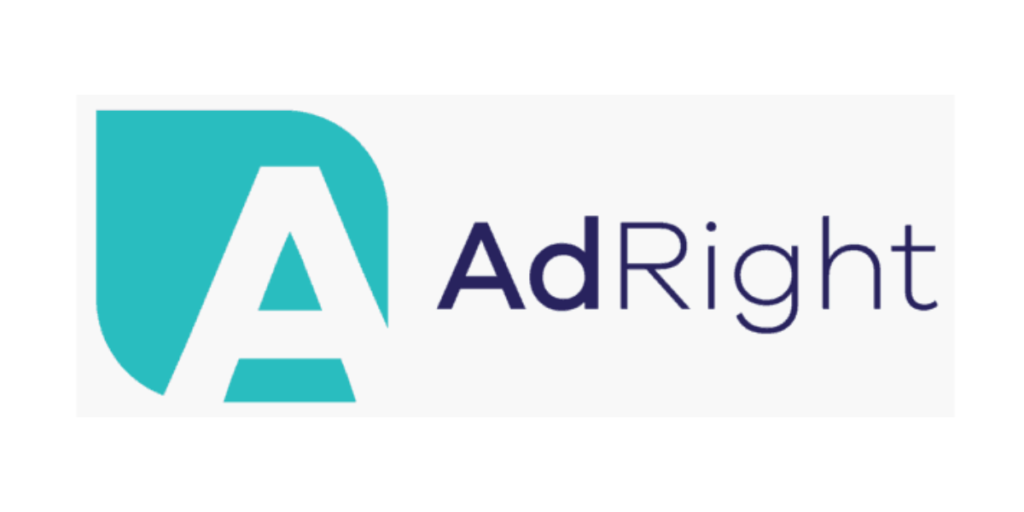 Great Ad network with years of experience! Highly recommended for publishers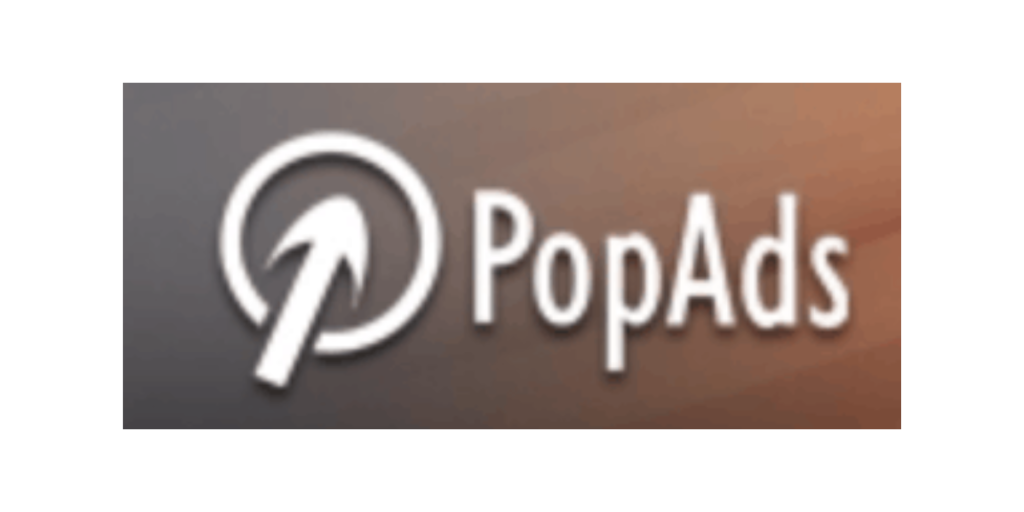 Biggest Popunder network online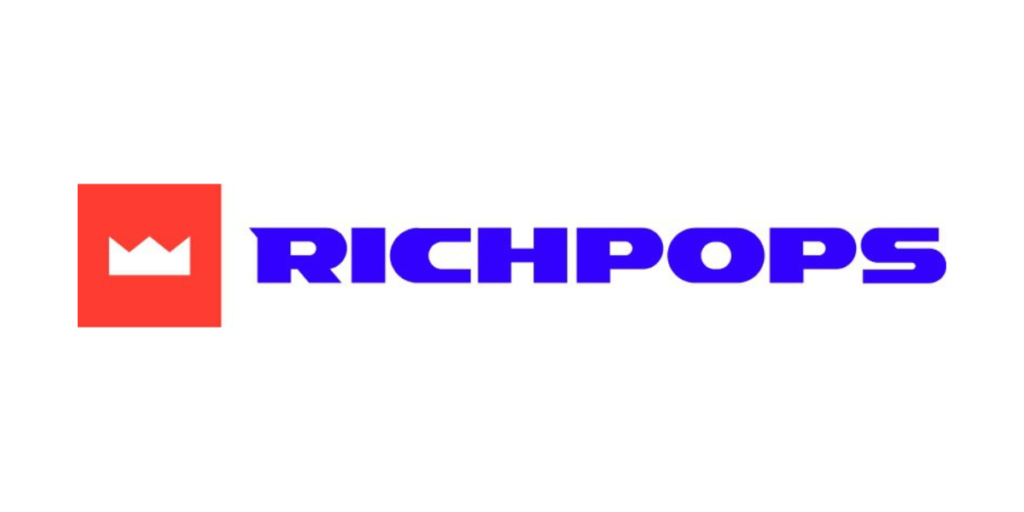 Great pop under ad network for both Publishers and Advertisers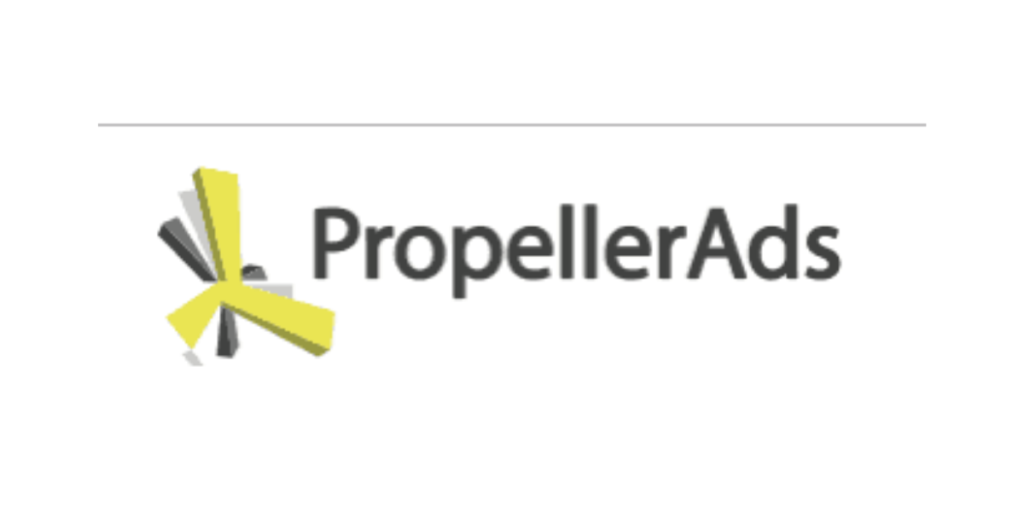 Most recognised ad network worldwide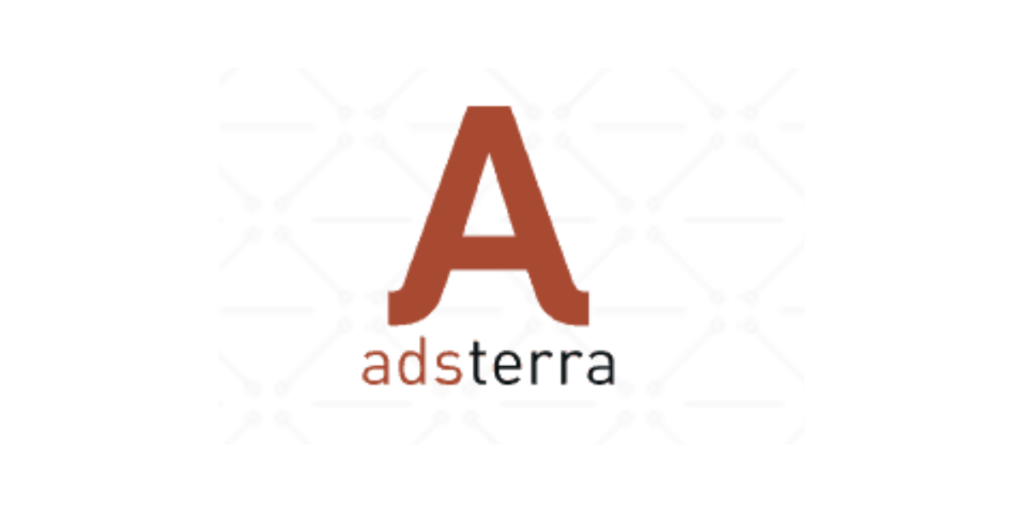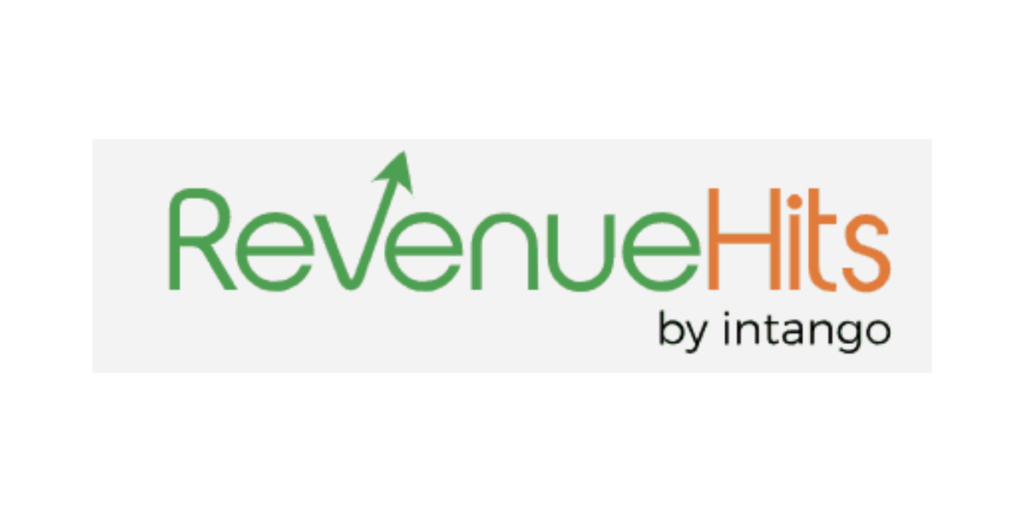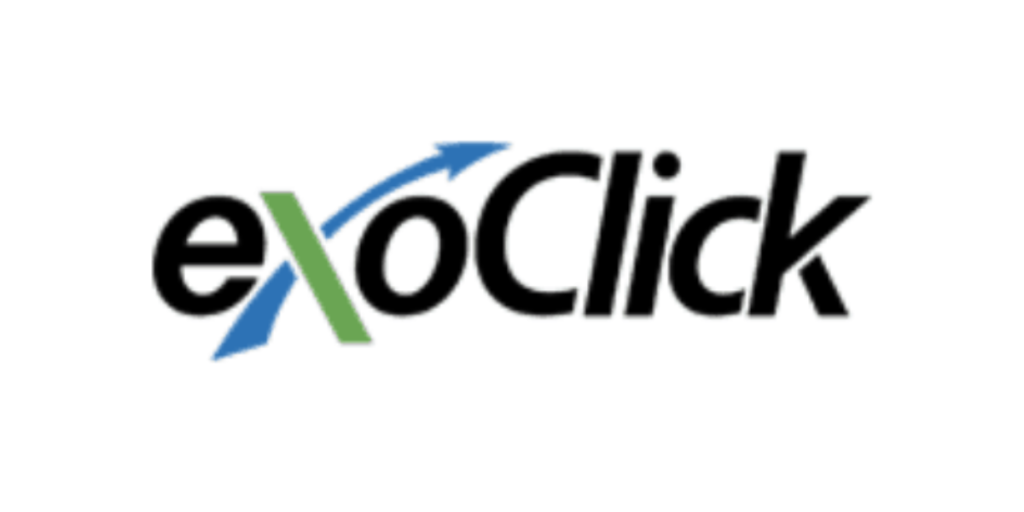 Great customer service and rates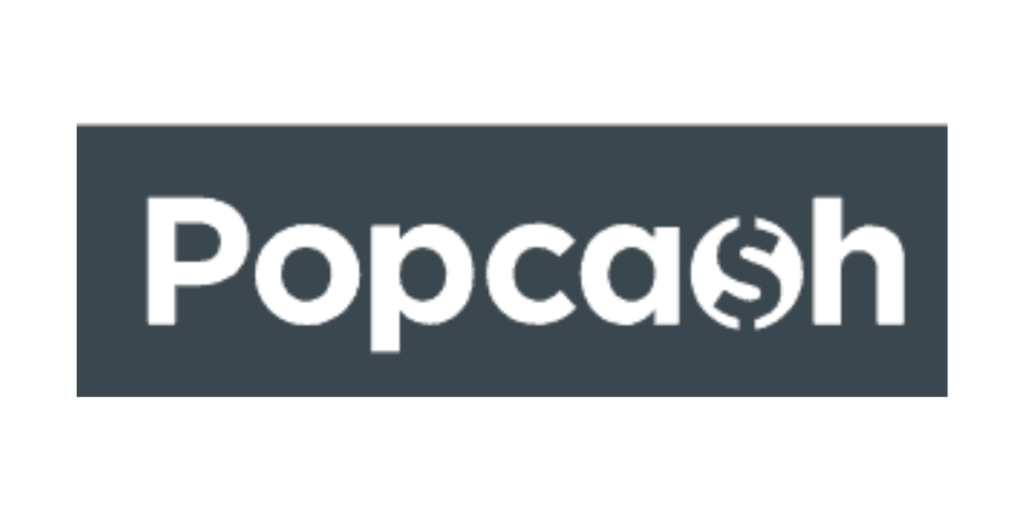 Focus on Popunder with good rates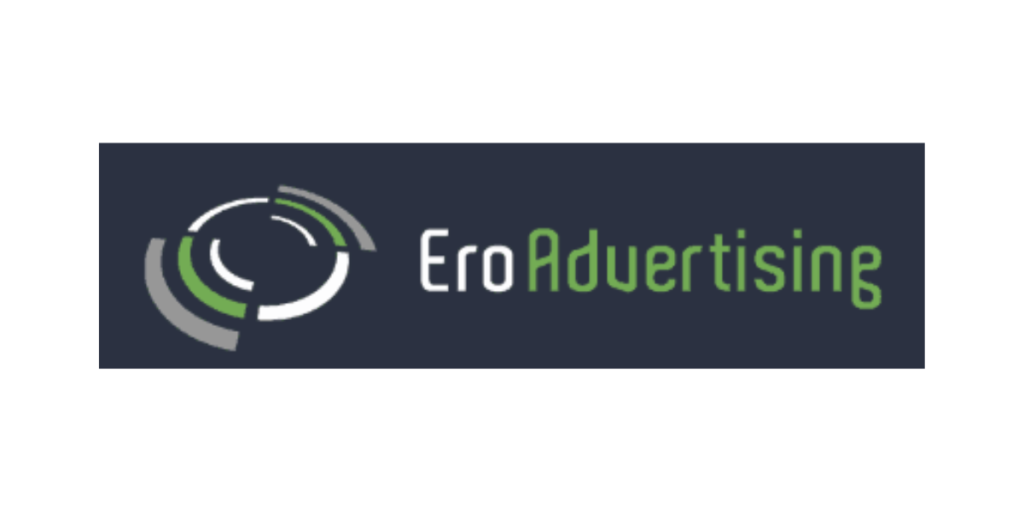 Mainstream and Adult focus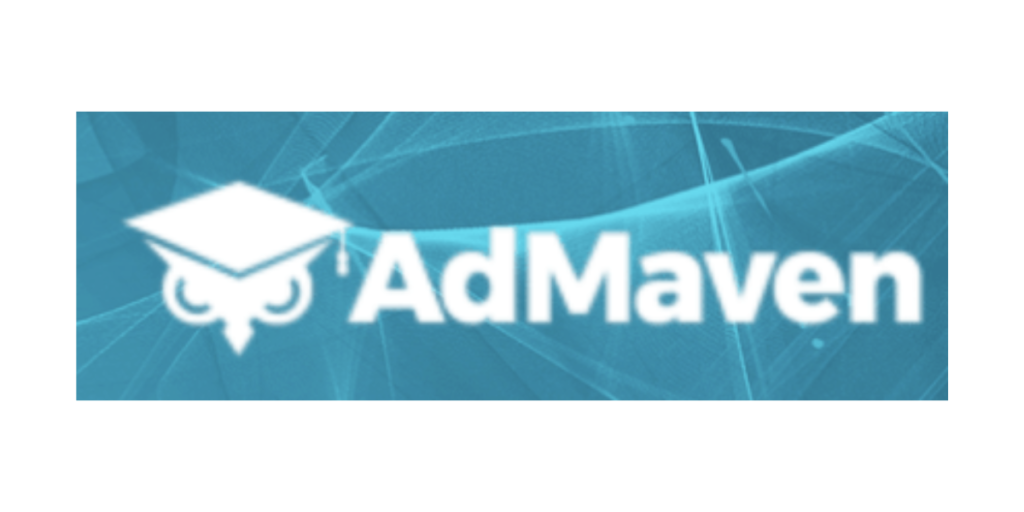 Massive network with loads of traffic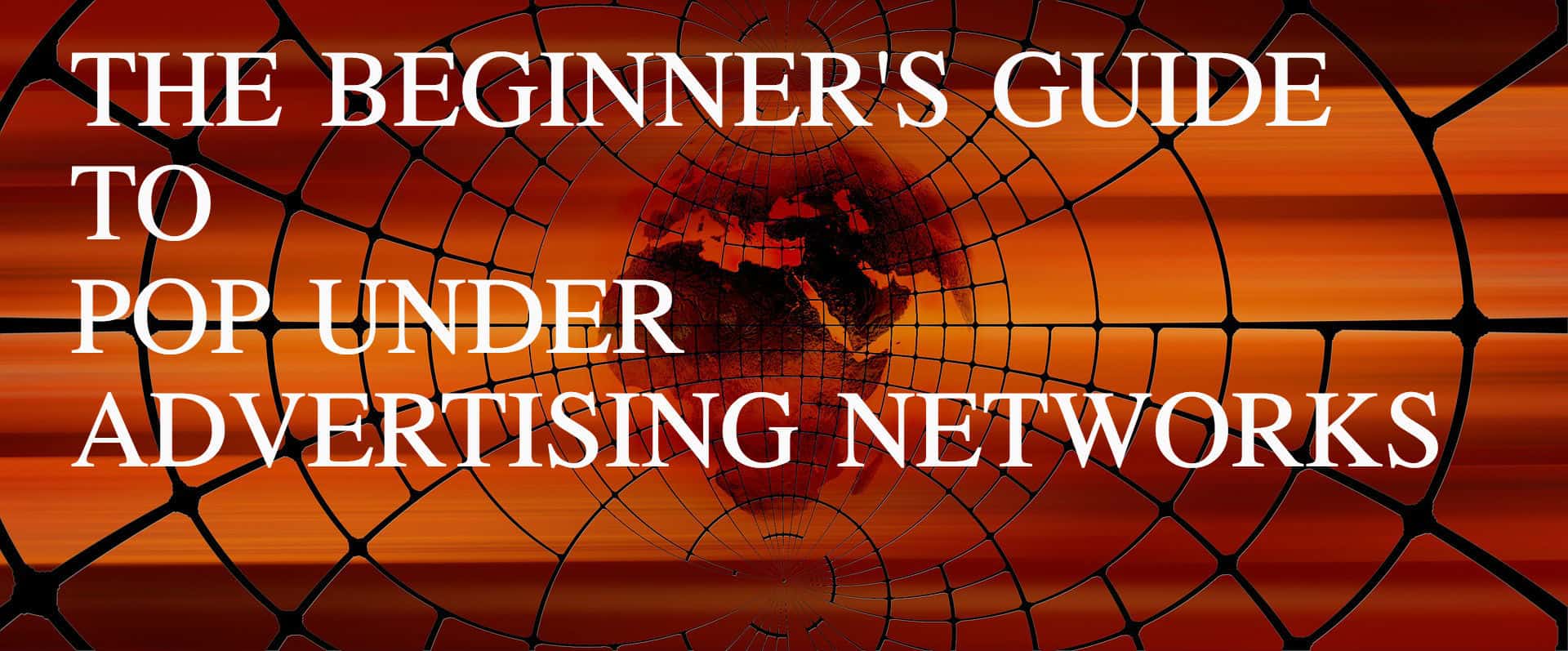 Background on popunder ads
A lot has been said about the popunder format and the networks providing the ads.
Since the format was invented, there's been a few years filled with spammy ads and websites running the format.
However, we are here to tell you, forget about the past!
Because in fact, the popunder format is a great way to earn additional revenue on your website's traffic.
The best thing about it is probably the fact that it does not have any impact on your current ad inventory.
So keep your current earnings and add another one! Sounds too good to be true? Adflips.com can assure you it's reality!
We do recommend to look for good technical solutions and keep the number of times you show the ads to a unique user to a minimum.
Running the ad format with unlimited frequency cap is not something we can recommend.
A good benchmark would be something between 1/6 to 1/24 (where the first digit 1 stands for the number of times the ad is shown to a unique user, and the second digit stands for the hours in between it's shown). More about the section about frequency cap below.
What is a Popunder Network and what do they do?
Pop ad networks act as intermediaries between advertisers and publishers, facilitating the distribution of pop ads and popunder traffic across websites and platforms. We will explore the role of pop ad networks,, pop traffic, how they operate, and the benefits they offer to both advertisers and publishers.
Furthermore, we'll discuss the target audience and industries that can benefit the most from utilizing pop ad networks. We will also go through a few other ad formats to keep up with this year.
So, whether you are a brand looking for exposure, or a publisher looking for additional income, we are sure you will find some good insights to the world of popunder ads and popunder ads networks.
A Popunder Network is a marketplace where advertisers and publishers meet in with the purpose of either buying or selling popunder ads. There's a lot of different aspects to consider when it comes to buying or selling this type of ads and web traffic, and we hope that you will gain some valuable knowledge with our guide!
How to Choose the Right Pop Ad Networks
Selecting the right pop ad network is crucial for the success of your advertising campaigns. We will provide a comprehensive guide on how to evaluate and choose the most suitable pop ad networks for your specific needs.
Key factors such as reputation, traffic quality, targeting capabilities, reporting tools, and customer support will be discussed to help you make an informed decision.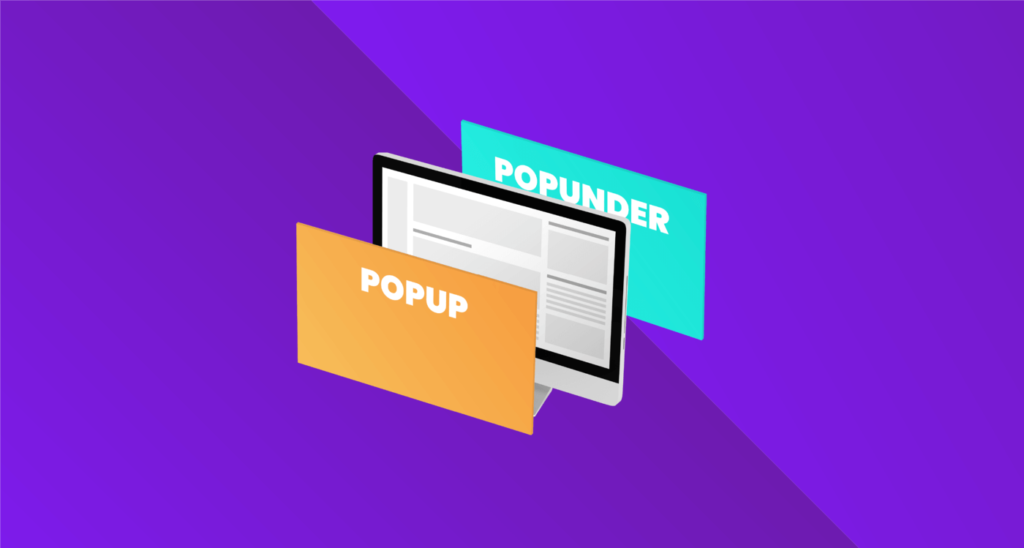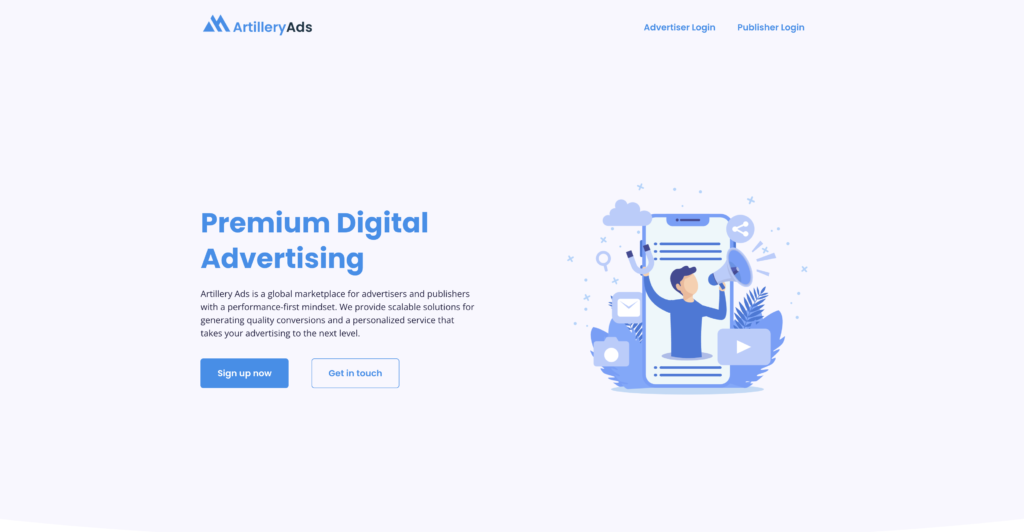 Popunder Network of the year!
This year Adflips have selected Artillery Ads as the Best Popunder Network of the month! We recommend all publishers and Advertisers that haven't tested Artillery Ads yet to give it a try.

Artillery Ads is a new exciting network that is serious about giving the best support and provide the highest quality of traffic.

Sign up with Artillery Ads today to test the potential!

Continue to read for our extensive guide in the jungle of Popunder Networks! If there's anything you miss on the list please do not hesitate to contact us! In this review we will cover the following 18 ad networks:
Pop Traffic: A Win-Win for Publishers and Advertisers
Pop traffic has emerged as a popular advertising format that benefits both publishers and advertisers. Popup ads comes in both desktop traffic and mobile traffic. Let's explore how pop traffic can be advantageous for both parties:
Pop Traffic for Publishers
Publishers play a crucial role in the pop traffic ecosystem as they provide the inventory space for pop ads. Here are some ways in which popunder ads benefits publishers:
Monetization Opportunities: Pop ads offer publishers an additional avenue to monetize their websites or applications. By displaying pop ads, publishers can generate revenue based on user interactions, such as clicks or conversions.

Fill Rate and Revenue Maximization: Popunder traffic helps improve the fill rate for publishers. It allows them to monetize every visitor to their site, ensuring that no potential advertising space goes unused. This ultimately maximizes their revenue potential.

User Experience Considerations: While popunder ads are interruptive as an ad format in nature, publishers can exercise control over the frequency and timing of the pop ads and the popunder ads. By discussing with your ad network and setting frequency caps to consider user experience for the visitor exposed to the popunder advertising, publishers can strike a balance between monetization and providing a positive browsing experience for their audience.

Easy Implementation: Implementing pop up ads is relatively straightforward for publishers. Many ad networks and platforms provide user-friendly tools and plugins that enable seamless integration of pop ads into websites or applications. Choose between ad networks that offers good support in implementing.
Pop Traffic for Advertisers
Advertisers can leverage pop traffic to reach a vast audience and achieve their advertising objectives. Here's how popunder ads benefits advertisers:
Broad Reach: Pop traffic allows advertisers to access a wide range of internet users across various websites and platforms with their ad campaigns. This broad reach enables them to target a larger audience and increase brand visibility or promote their products/services effectively. Choose an ad network that has worldwide traffic.

Cost-Effectiveness: Pop traffic often offers a cost-effective advertising option compared to other formats. Advertisers can reach a significant number of users at a relatively low cost, making it an attractive choice for campaigns with budget constraints. Ad networks often have cheaper categories of traffic to test with. Compared to banner ads the popunder ad can be a bit more expensive but has a much better visibility.

Targeting Capabilities: While pop traffic is known for its broader reach, advertisers can still benefit from targeting options provided by pop ads networks. They can define specific demographics, geographic locations, device types, or other criteria to ensure their ads reach the most relevant audience.

Performance Tracking and Optimization: Advertising networks typically provide robust tracking and analytics tools that enable advertisers to monitor the performance of their campaigns. With access to real-time data, advertisers can make data-driven decisions, optimize their campaigns, and maximize their return on investment (ROI).

Diverse Offer Promotion: Pop traffic supports various offer types, as mentioned earlier. Advertisers can explore a wide range of offers, including pin submits, sweepstakes, mobile apps, vouchers, gambling, finance, and lead generation. This flexibility allows them to align their campaigns with specific target audiences and industry verticals.
By understanding the benefits that pop traffic offers to both publishers and advertisers,and what your ad network can do for you as an advertiser, it becomes clear why this advertising format, amongst all multiple ad formats online, has gained traction in the digital advertising landscape.
Publishers can monetize their inventory effectively, while advertisers can reach a broad audience and achieve their campaign goals efficiently. This mutually beneficial relationship between publishers and advertisers makes pop traffic a compelling choice in the world of online advertising.
Is popunder and pop ads Working as an Advertising Format?
Popunder ads via an advertising network have been widely used in the advertising industry and within online advertising, but are they truly effective?
We will analyze the pros and cons of the popunder format, examining its impact on user experience, conversion rates, and overall campaign performance.
By understanding the strengths and limitations of this format, advertisers can make informed decisions about its inclusion in their advertising strategies.
Why are Pop Ads so Popular in Advertising?
Pop ads have gained immense popularity among advertisers for several reasons. In this section, we will explore the factors that contribute to the widespread use and success of pop ads.
We'll discuss their ability to generate quick results, cost-effectiveness, and their ease of use, making them an attractive option for both experienced marketers and newcomers to the affiliate marketing landscape.
What Offers are There for a Pop Ad Campaign?
Pop ad campaigns can be used to promote a diverse range of offers. We will explore the various offer categories that work well with pop ads, including pin submits, sweepstakes, mobile apps, vouchers, gambling, finance, and lead generation.
Understanding these options will help advertisers identify the most suitable offers to maximize their campaign's effectiveness and profitability.
Artillery Ads is a new rising star on the popunder network scene! Founded by a group of experienced people within the industry, and because of this, it has become one of the most serious contestants to fight for the title of the best popunder network.
Due to their experience and a large network of connections in the industry this new network can offer exceptional rates and service for both advertisers and publishers.
They have really shown that they can accumulate both great rates for publishers and great ROI of advertisers. Pop traffic is their thing and they are on of the best pop up networks out there already!
Artillery Ads is probably the most exciting new popunder network online! Sign up with Artillery Ads here.
Other ad formats: Display banner, Popunder, Direct Links, Siders, Push Up Ads, etc.
Payment terms: NET30, NET15, NET0
Did you know that an Ad Network can easily serve up to 200 Million ad requests per day?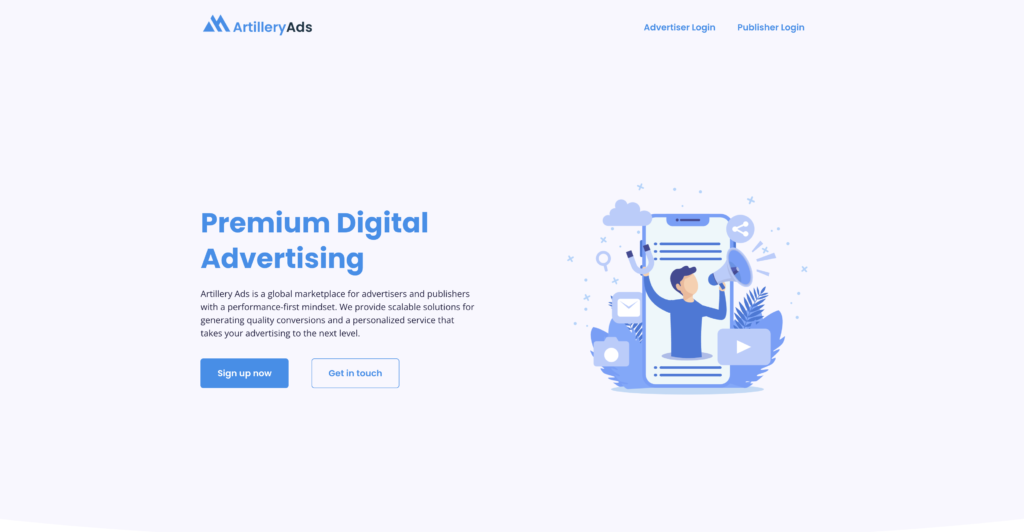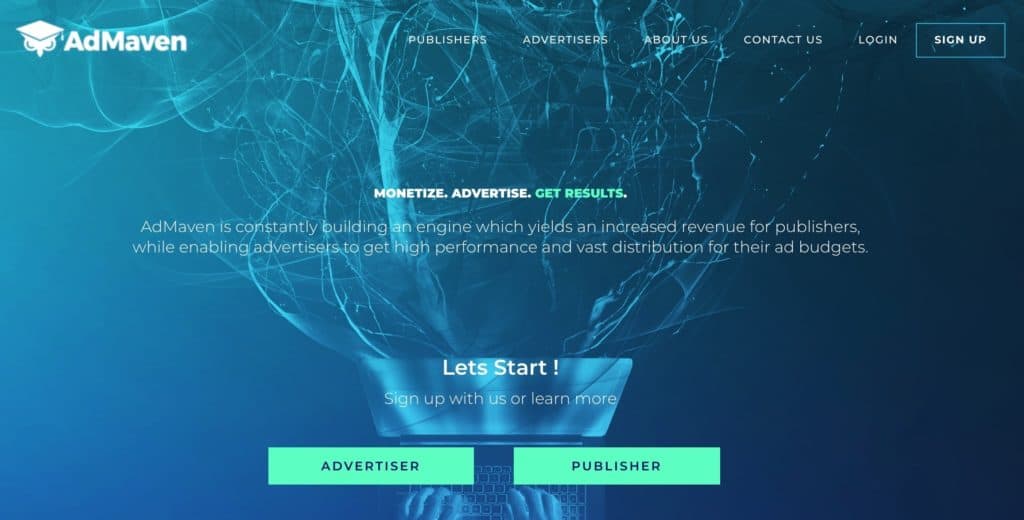 In the fight to become the best popunder network in the world, Ad-Maven has done a big push in marketing in recent years.
They handle extremely large volumes and are good at monetizing any site – and most of all important, regardless of the size and vertical.

Ad-Maven is known for their pro-active customer service approach which makes it popular amongst publishers worldwide.

Update 2018: Ad-Maven has updated their site and their backend which makes them even better! They now offer the Push Notification Ad as well which is a great addition.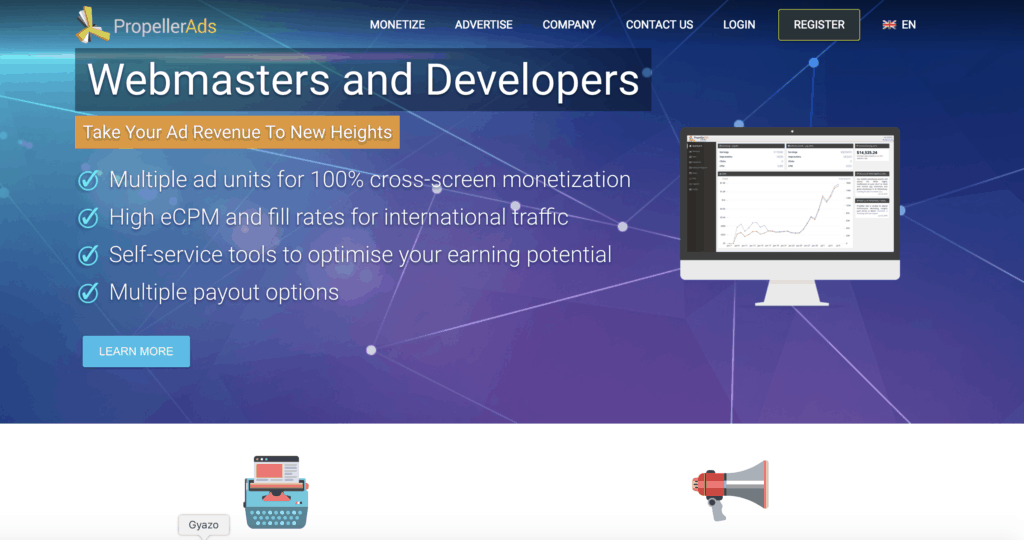 Probably the biggest, and therefore considered to be the best popunder network out there! Name one publisher that has not tried Propeller ads! If you haven´t yet, it's about time you give this massive company a try.
They might be big but this network has everything in place, good customer service and 100% fill in each geo. In conclusion, if you haven't tried Propeller Ads try them here
Other ad formats: Display banner, Popunder, Direct Links, Siders, Push Up Ads, etc.
Payment terms/Payment Methods: NET30, NET15, NET0 upon request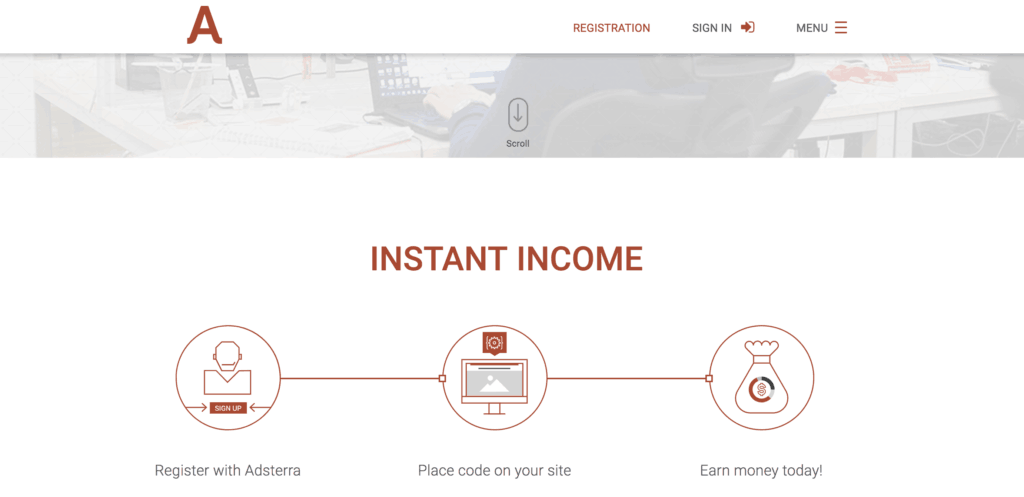 Adsterra was already founded in 2013, and are therefore one of the original best popunder network of today.
They have around 200 people working for the company and with that workforce, they can really produce good customer service.
We've been using Adsterra for some time and as a publisher, you get a personal Skype contact assigned to you (you can, of course, email too).
In addition, they are really attentive as well and you don't have to wait for long before they get back to you. Try Adsterra today!
Other ad format: Display banner, Popunder, Direct Links, Siders, Push Up Ads, etc.
Payment terms /Payment Methods: NET30, NET15, NET0 upon request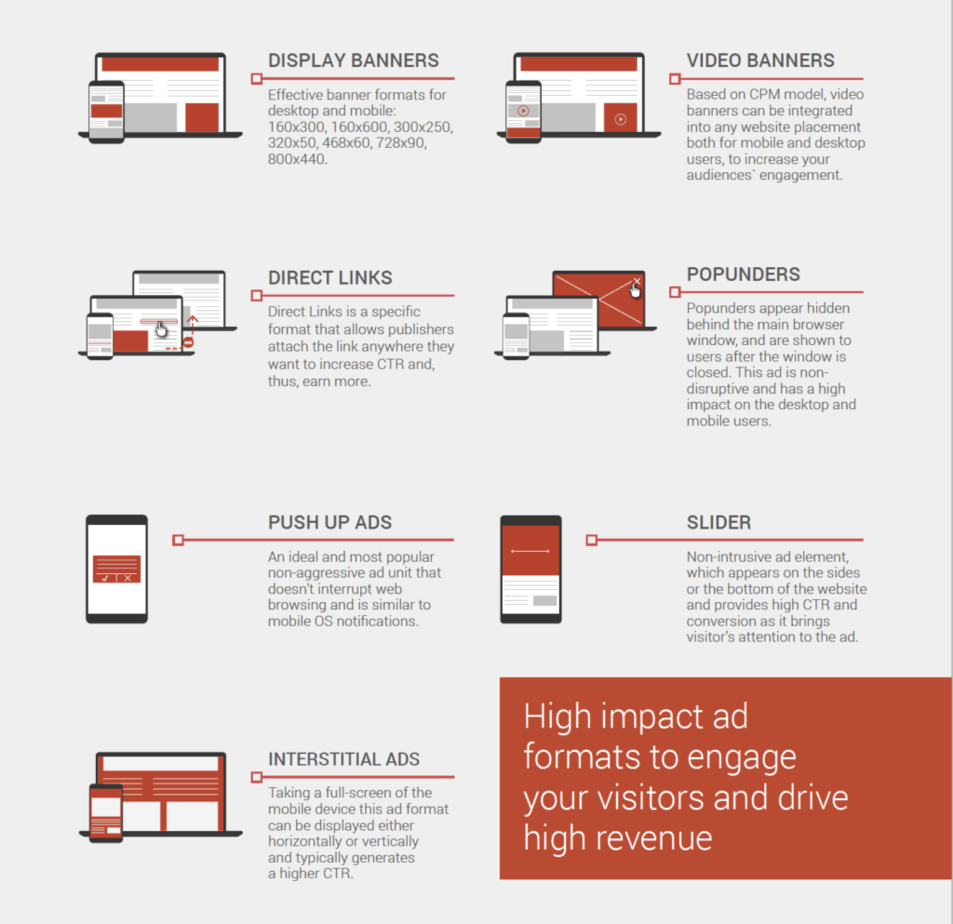 Adsterra offers all imaginable ad formats as per the screenshot above.
One of the most popular is in fact the popunder format.Surely, if there's a way to monetize your websites traffic, Adsterra got it covered!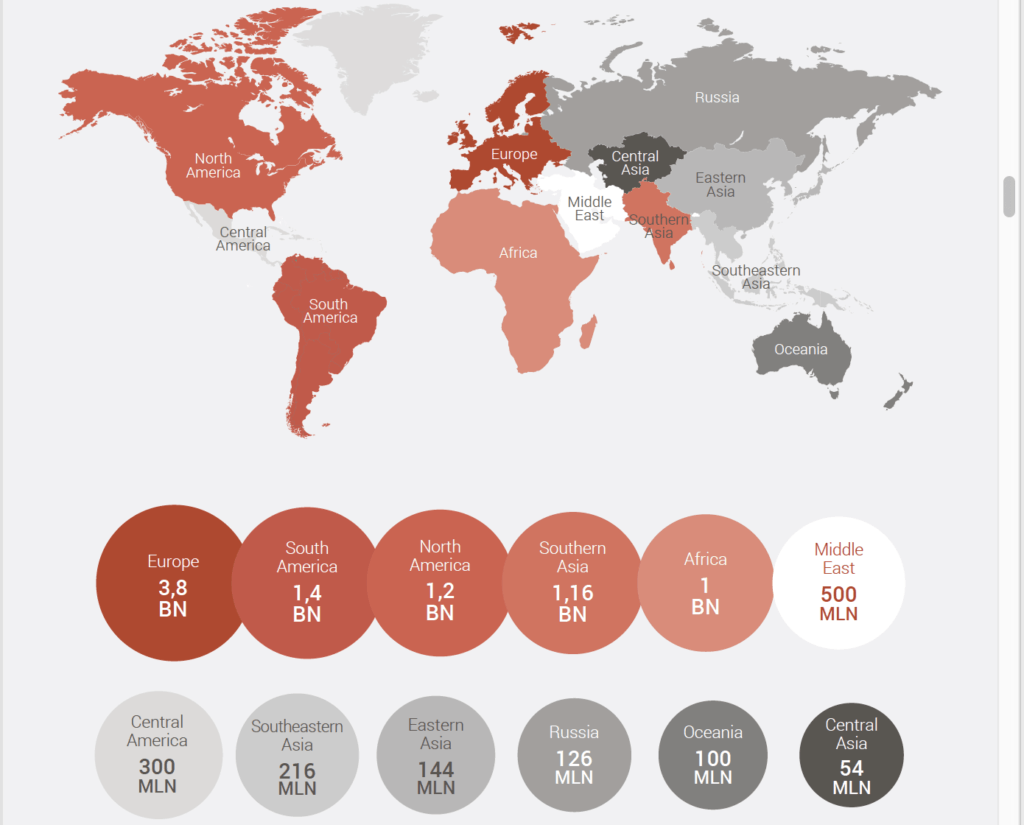 Image above shows the geographical coverage of the network.
If you as a publisher are looking for a wide range of ads that covers the whole world, you should try this network!
Richpops advertising network is made for Performance marketers. It's suitable for Affiliates, Agencies as well as Direct Advertisers. Great popunder traffic with the following advantages:
They have popunder traffic, worldwide and we can highly recommend Richpops. Sign up with Richpops here.
Ad Formats: Popunder
Payment terms: NET30, NET15, NET0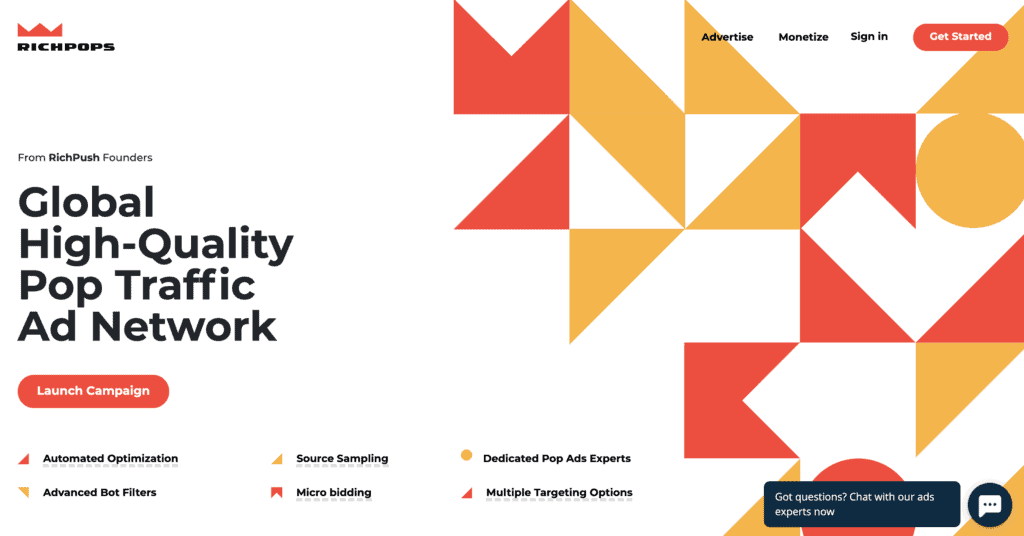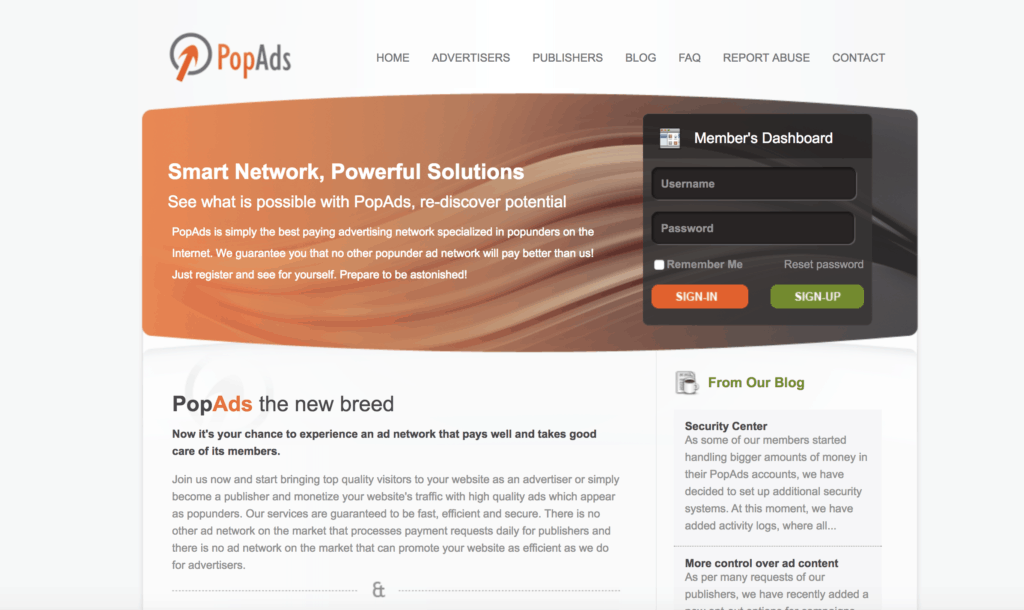 This network is the real deal.
Coming on to the scene with the aim of becoming the number of the source of popunder ads, it really made it straight to the top.
They've been in business for over 7 years and it shows when working with them. Knowledgeable set of people working with it, but mostly especially relevant, people use Popads for their rates!
They have great rates for publishers worldwide and we can highly recommend them. Sign up with Popads here.
Other formats: Display banner, Popunder, Direct Links, Siders, Push Up Ads, etc.
Payment terms: NET30, NET15, NET0
Based in Estonia with over 200 people employed that talks over 15 different languages! So at their core, they got customer service. Adcash has always been a favorite with gaming sites and games advertisers, and with many considered to be the best popunder network. So wherever you are from, either way, you will be taken good care if you sign up with Adcash.
They have popunder traffic and multiple ad formats, worldwide and we can highly recommend this global advertising network. Sign up with Adcash to try yourself here.
Ad Formats: Popunder, Display banner ads, Direct Links, Native, In page ads etc.
Payment terms: NET30, NET15, NET0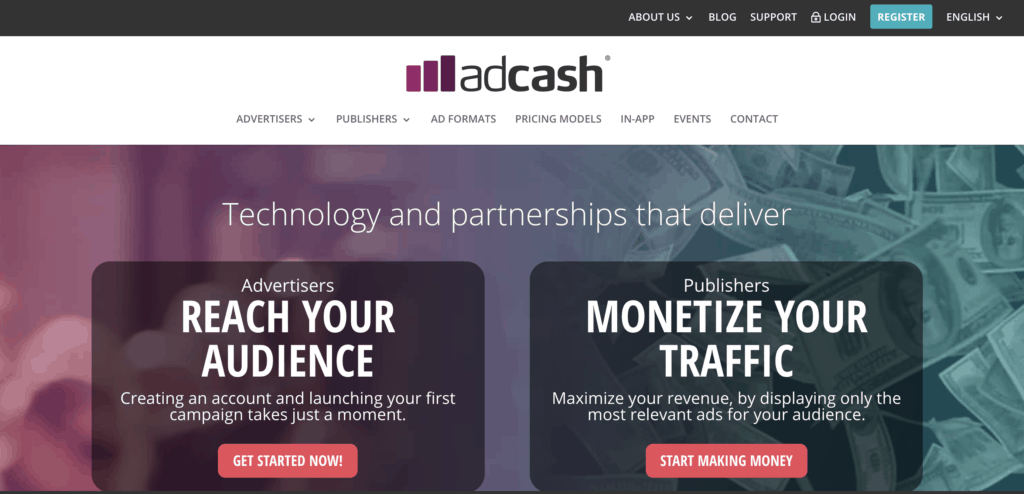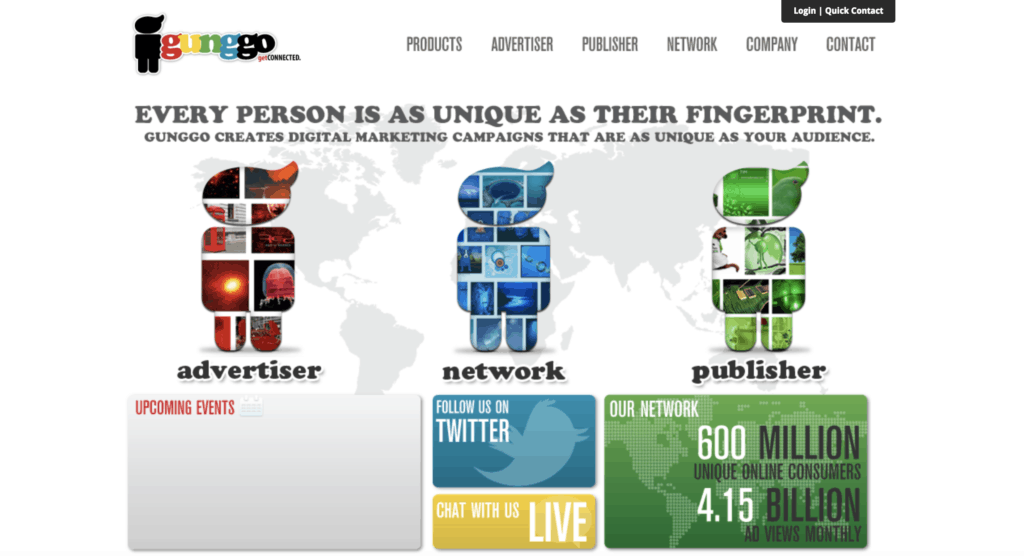 GUNGGO ( NO LONGER IN BUSINESS UPDATE 2018)
Update: Gunggo is offline at the moment, no information has been communicated thus far. We will update as soon there's more information available.
Adsupply is one of the absolute biggest networks online. Due to this fact, many publishers and advertisers choose them as their preferred popunder network.
Adsupply offers a vide range of multiple ad formats and have a lot of good quality inventory. They are expert in US traffic!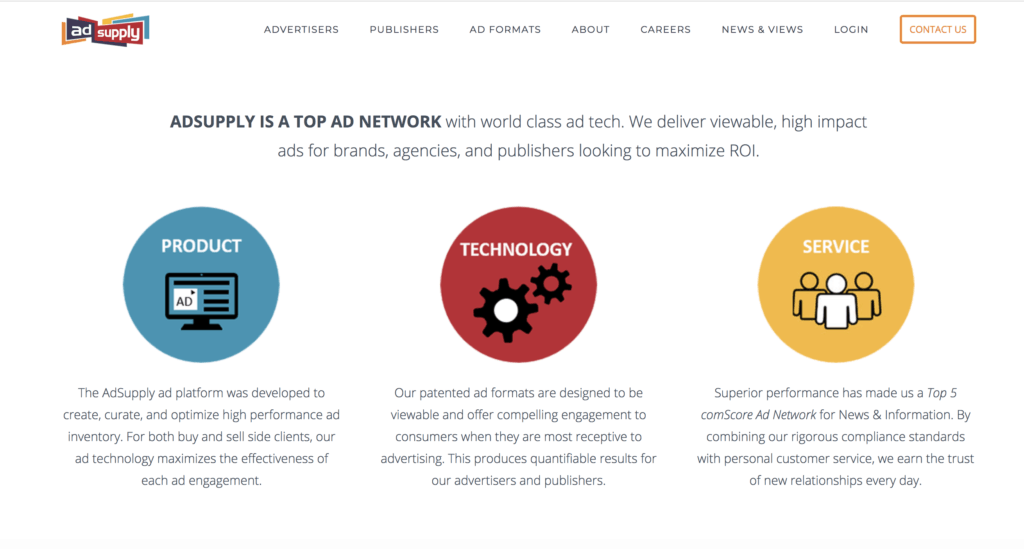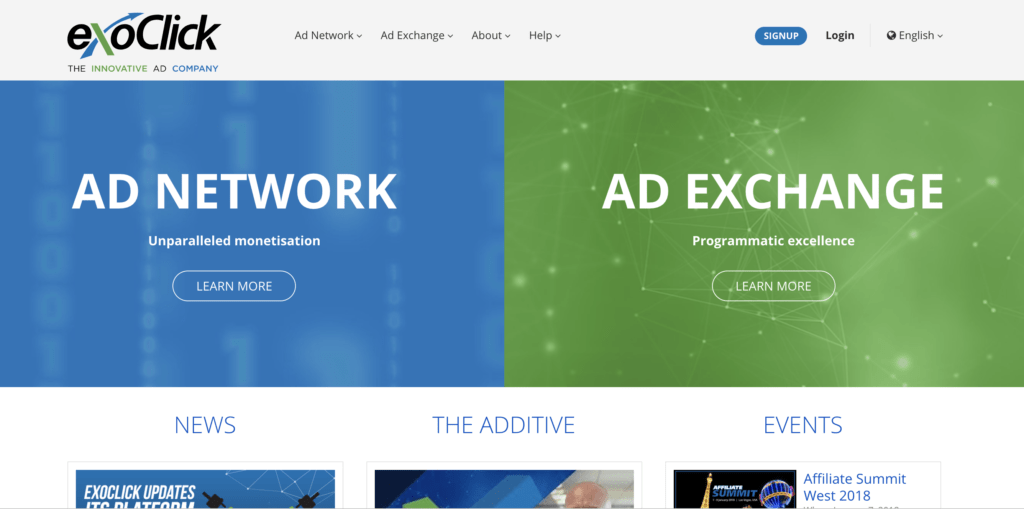 In 2006 the popunder network Exoclick opened for business. They are now a company that focuses both an Ad Exchange and an Ad Network.
Due to this, they are ranked as the fourth largest network in the world and claim on their website that their global network consists of 65,000 web/mobile publisher platforms. They are particularly good in pop under ads.
ExoClick was founded by CEO Benjamin Fonzé and he runs the company with his brother Adrien who is COO. Apply to Exoclicks network here!
Since Marmar Media is driven by technology, that's an advantage in becoming the best popunder network.
They also have their own proprietary technology which is based on real-time information. As they state on their website, as a result it enables data-driven, cross-platform targeting, and user acquisition.
Their technology will according to them self-result in a very good ROI for Advertisers and Publishers.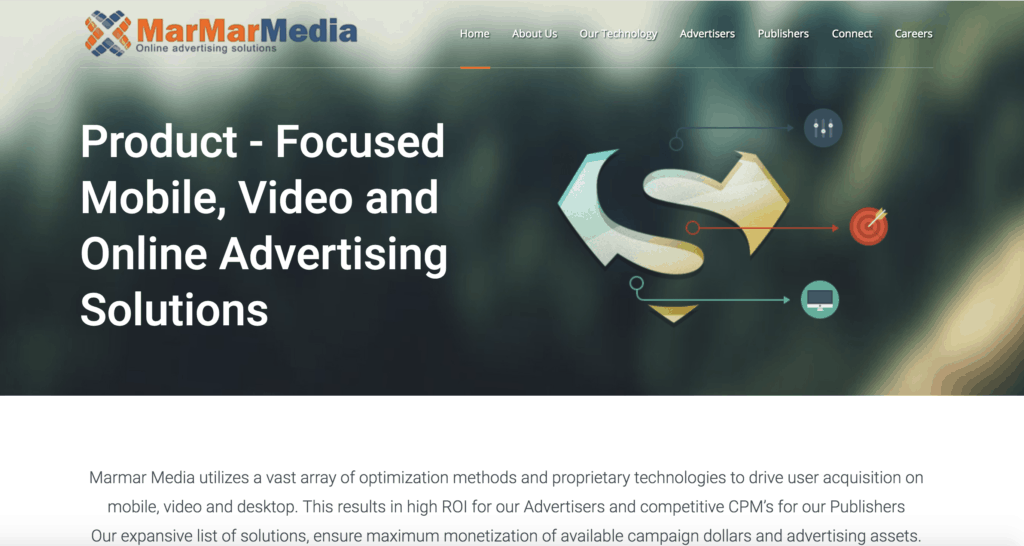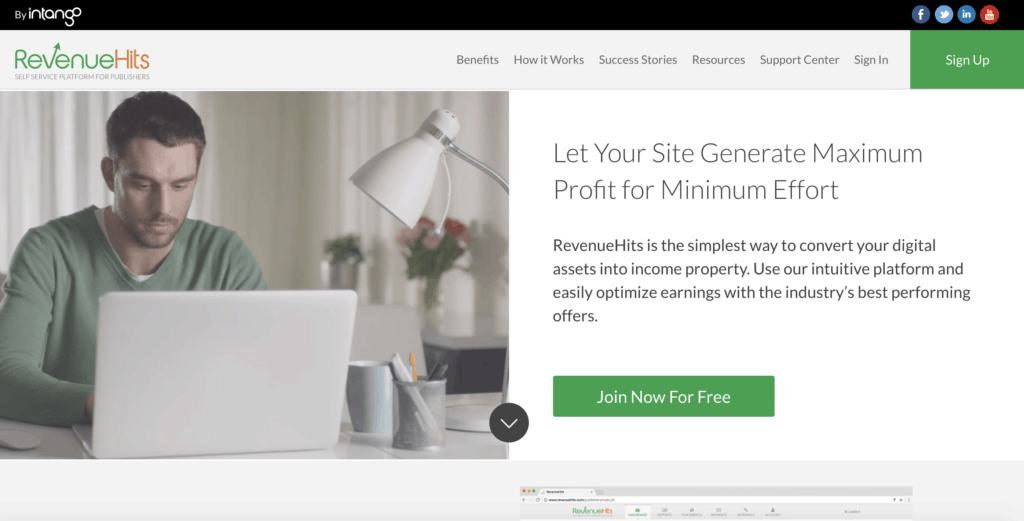 One of the nicest platforms out there today!
Revenue Hits self-serve platform is definitely made for the year of 2017 and it makes your life as a publisher or advertiser easier.
Therefore you can create your placements as a publisher, run detailed reports and check your upcoming and payment history.
Good rates in most geos and a lot of help with tutorial videos etc. If you haven't tried Revenue Hits platform yet it's probably time to do so! Check Revenue Hits platform here.
Clickadu is a fairly new network that started in 2014. Today they have grown to serve over 3bln monthly impression across their network.
They provide anti adblock solution, SmartCPA and RTB in place. It's a fully compatible place to monetize your popunder ads!
Sign up for Clickadu to try their solution. Maybe overlooked when looking for best popunder network, but due to the facts above, they are surely worth a try!
Read our full review of Clickadu here!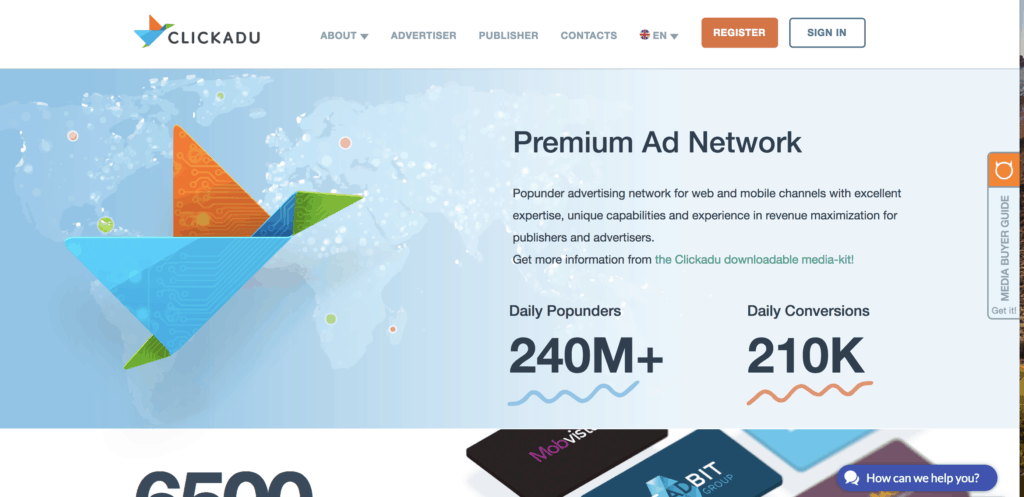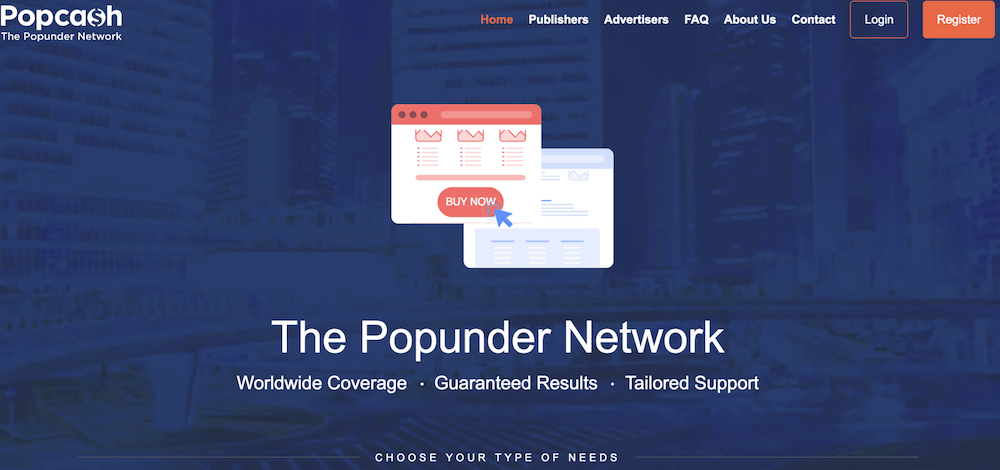 50 000 publishers and still reviews of great customer service – therefore Popcash surely knows how to handle the pop industry and pop unders! In addition, they are said to be producing good rates.
Since the start in 2012, this Popunder network has become one of the publisher's favorites. It shows as they state on their website, 500 million monthly visitors during 2015!
Not bad for a young company. Read our full guide to Popcash on our review page! Look for a pop under ad and try Popcash!
The dutch-based company that started in 2006.
It's one of the early popunder networks around. And due to this fact, when looking for the best pop under ads network EroAdvertising should be worth a look when it comes to pop unders.
They also boast that they have over 10 years experience and their growing customer base shows it's true! Note, this is a network focusing on Adult pop under ads and publishers.
In addition, about 30 billion geo-targeted ads are shown in EroAdvertisings system every month. They also got their own ad-serving technology which is an advantage.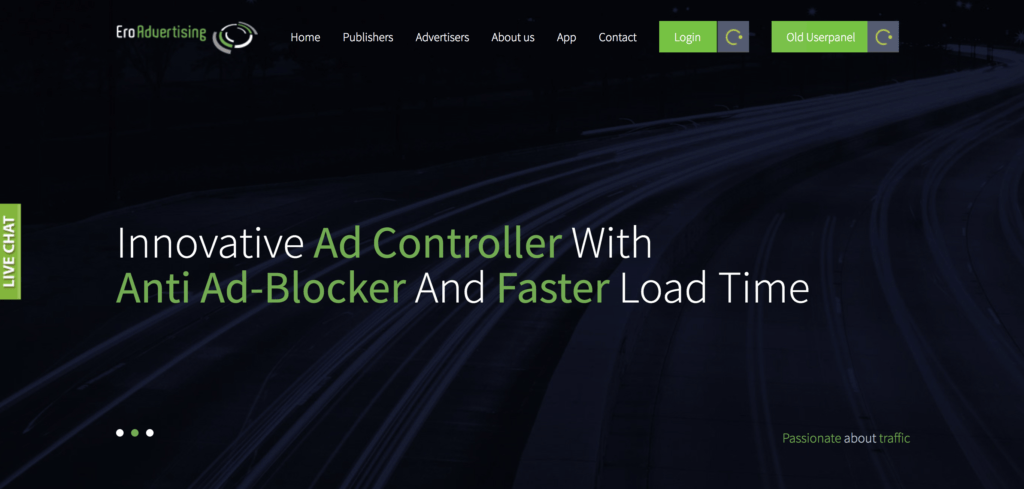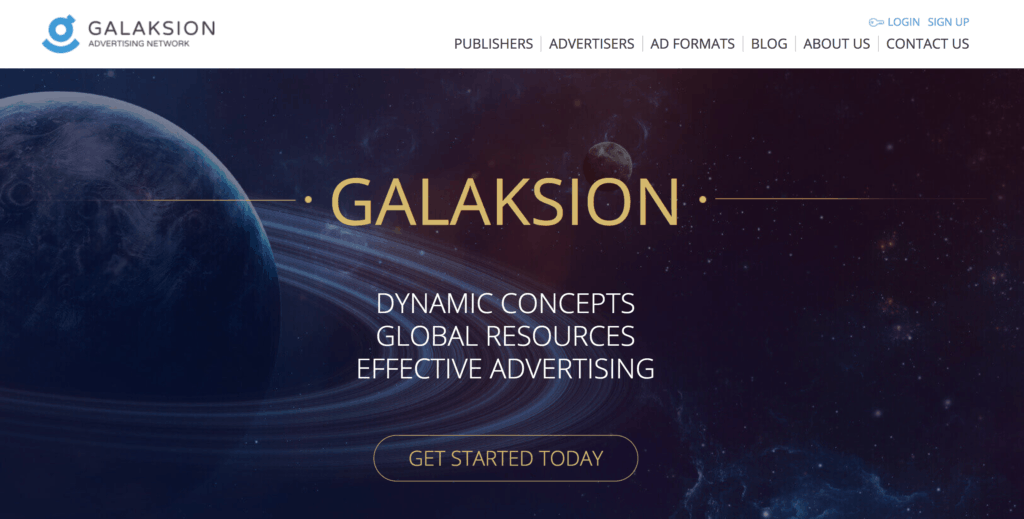 They offer clients as much as 30 types of targeting options, which should, therefore, mean that you as a publisher might achieve great earnings!
Galaksion also offers a wide range of online advertising formats to their publishers to monetize traffic, not only popunder. With around 18 billion ad impressions monthly, and most of all with a 100% fill rate guarantee.
Make sure you read our full review of Galaksion!
Clicksor state on their website that they got 10,000+ new advertisers and campaigns starting every month. Furthermore, considering that fact, Clicksor can offer great CPM on popunders for publishers.
They offer technical support and attentive account managers if you sign up as a publisher. They also offer weekly payments and a wide selection of ad formats.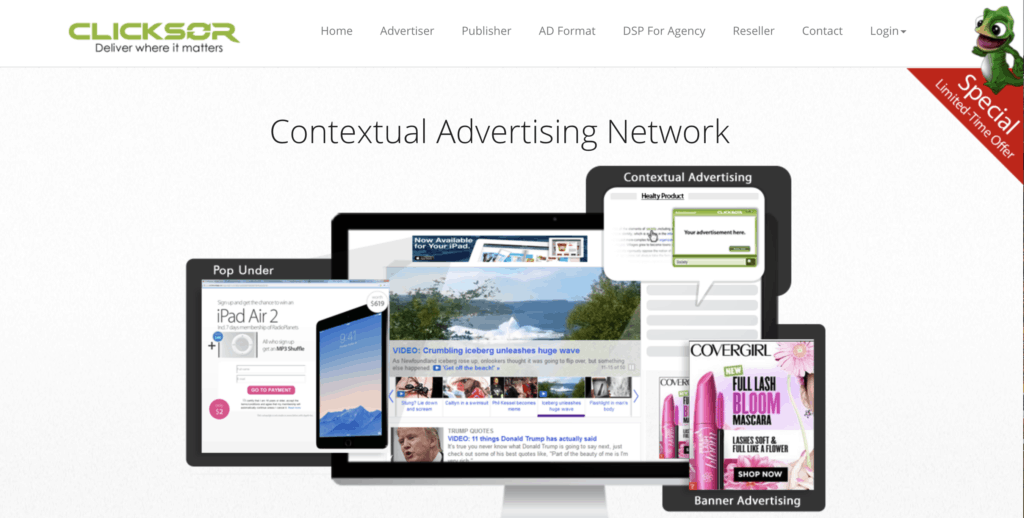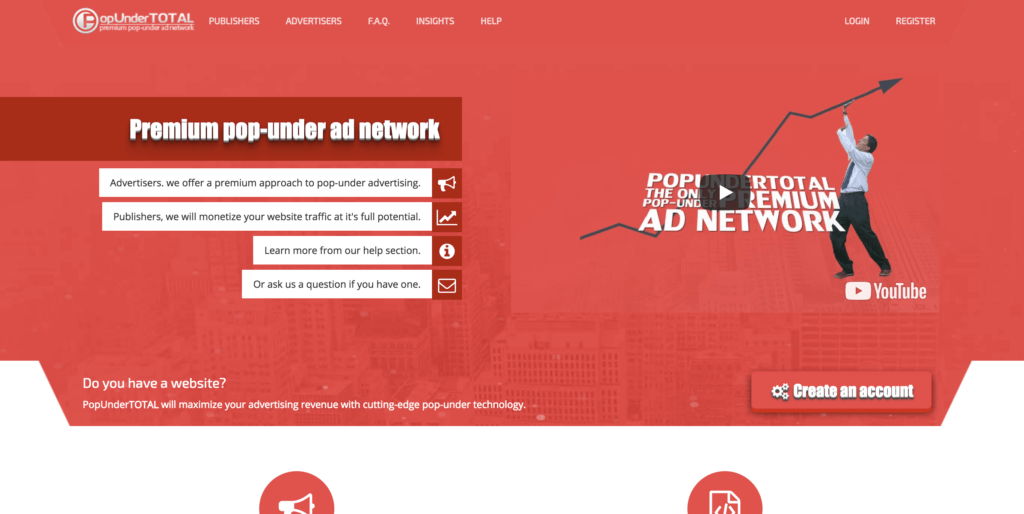 While big in Adult, Blogs Games, and Other Entertainment verticals, Popunder Total has grown into a competitive network on the market.
They are very transparent and, therefore show you all the stats needed to make a judgment on their site. One of their features is that they show what recent payment amount they've just released.
They also show live eCPM rates for Popunders in real time!
Popundertotal accepts a wide range of websites, including adult sites.
We will release a full guide and a Popundertotal review soon!
Other features: Fast and efficient low minimum payments
Focusing on account managing and support for their users, due to this Popmyads has since the start in 2014 grown to become a favorite amongst users online when looking for the best popunder network. They consequently accept all types of website including adult sites.
Rather than only automatic payments, payments are also done upon request and will be processed within 10 days of the request.
Other features: Flexible on payments with only $5 as a minimum withdrawal.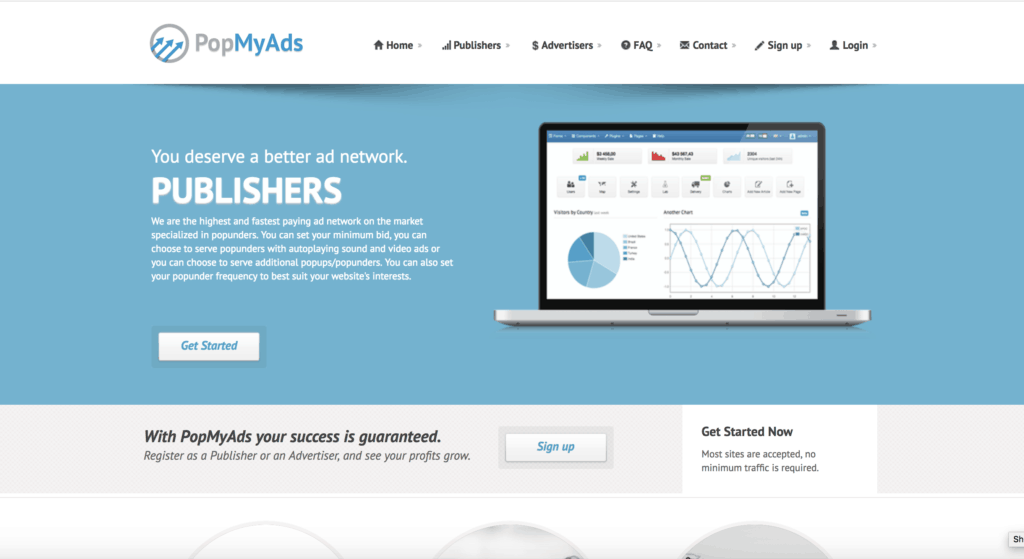 Conclusion Best Popunder Network
Taking all these above-mentioned information into consideration, there should not be a problem for you to choose the best popunder network!

If there's anything you as a reader feel is missing in this guide, or if there's anything you would like to give feedback on, please don't hesitate to contact us!

We are here to help to guide you through the world of online advertising!

In this section you should have learned about:
We hope you have enjoyed this section of our site and we would like to ask you to contact us with any feedback you might have! You find our contact details on our Contact page.
Last Updated and reviewed: 2023/06/19 by Dave Miller